Sophie Hunter
How would you define yourself?
Facilitator, reflective space holder, evaluator, consultant, maker, drama specialist - usually found working in Children & Young People's arts sector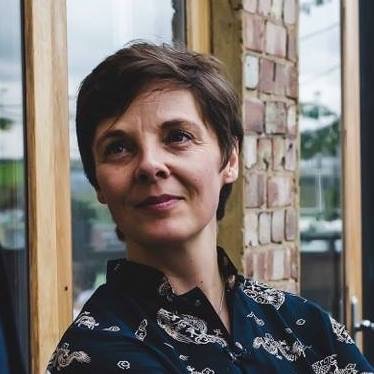 Please describe yourself and your areas of interest.
I have worked professionally for 25 years in the fields of drama/theatre, education & community arts as a director, creative producer, evaluator, workshop facilitator and project manager. My key focus has always been work created for, by and with children and young people. I am also a coach and trainer working with both young people and the adults who work with them. Much of the work I love most involves holding space for others to pause, review and reflect – whether in an evaluation, action research or coaching context. I am Co-founder of Growtheatre CIC. We run open access outdoor youth theatres for young people in Sheffield and North East Derbyshire, and also create and deliver creative projects in schools and communities and create heritage outdoor interpretation projects. Much of my work as a creative practitioner focuses on the telling of and listening to stories from past, present and future, and on finding connection. I am passionate about asking questions, experiential learning, site- specific work, ritual and rites of passage, verbal and non-verbal communication, facilitating transformational change, Shadow Work, offering reflective space and compassionate parenting. I have been part of the team forming the Sheffield Cultural Education Partnership - CREATE SHEFFIELD - which exists to enable the city of Sheffield to be a learning resource, allowing all children and young people from 0 to 24 to engage with arts, culture and heritage.
Why did you become a Companion of the Guild?
Given my career-long interest in arts education, and the impact art, culture and craft can have on the life of anyone who has access to them, as audience or participant, I have taken a deep interest in the Ruskin in Sheffield project and was delighted to have my name put forward for Companionship.
Web link: www.growtheatre.org.uk