Julia Bolton Holloway
How would you define yourself?
Hermit, Scholar, Custodian of Florence's Victorian 'English' Cemetery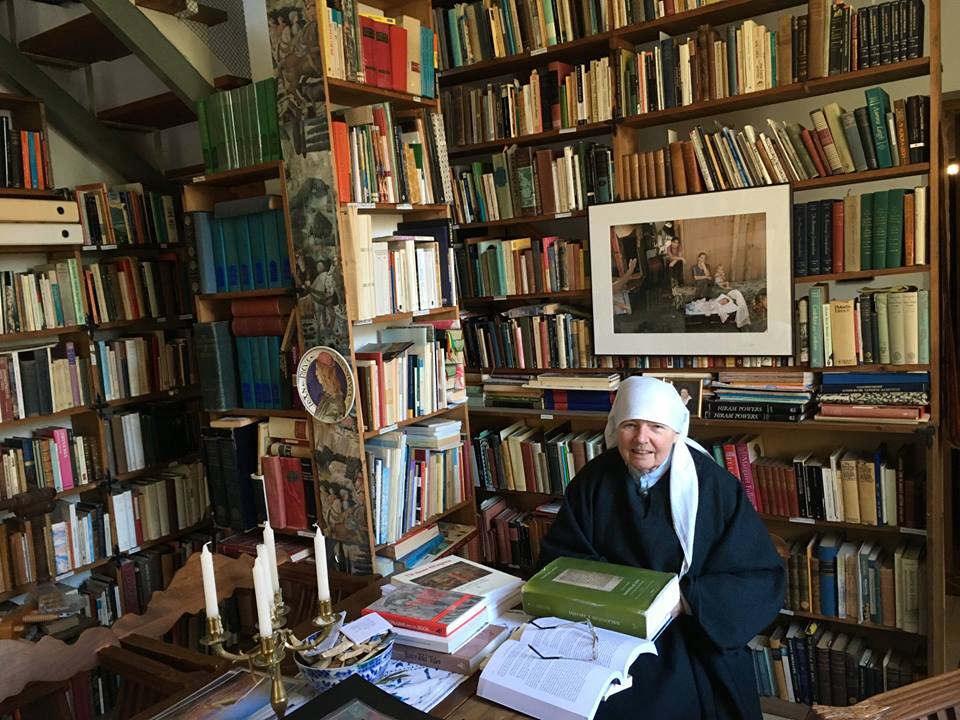 Please describe yourself and your areas of interest.
I find fascinating how the Victorians interwove the Oxford Movement, the PreRaphaelites, the Risorgimento. My father had the collected works of Ruskin on our book shelves. I went to an Anglican convent school that had started in Red Lion Square, then acquired Augustus Hare's Holmhurst with William Morris wallpaper, an Italian terrace, the old statue of Queen Anne that had been outside St Pauls. I hated going to America at 16, all cars, came back to Europe, sew my clothes, marble paper, bind books, carpenter bookshelves and cradles, work with Roma from Romania restoring Florence's English Cemetery while editing medieval manuscripts and Victorian writers, such as Ruskin's beloved Aurora Leigh, which I set in William Morris type.
Why did you become a Companion of the Guild?
Kindred spirits!
Web links: www.florin.ms, www.umilta.net