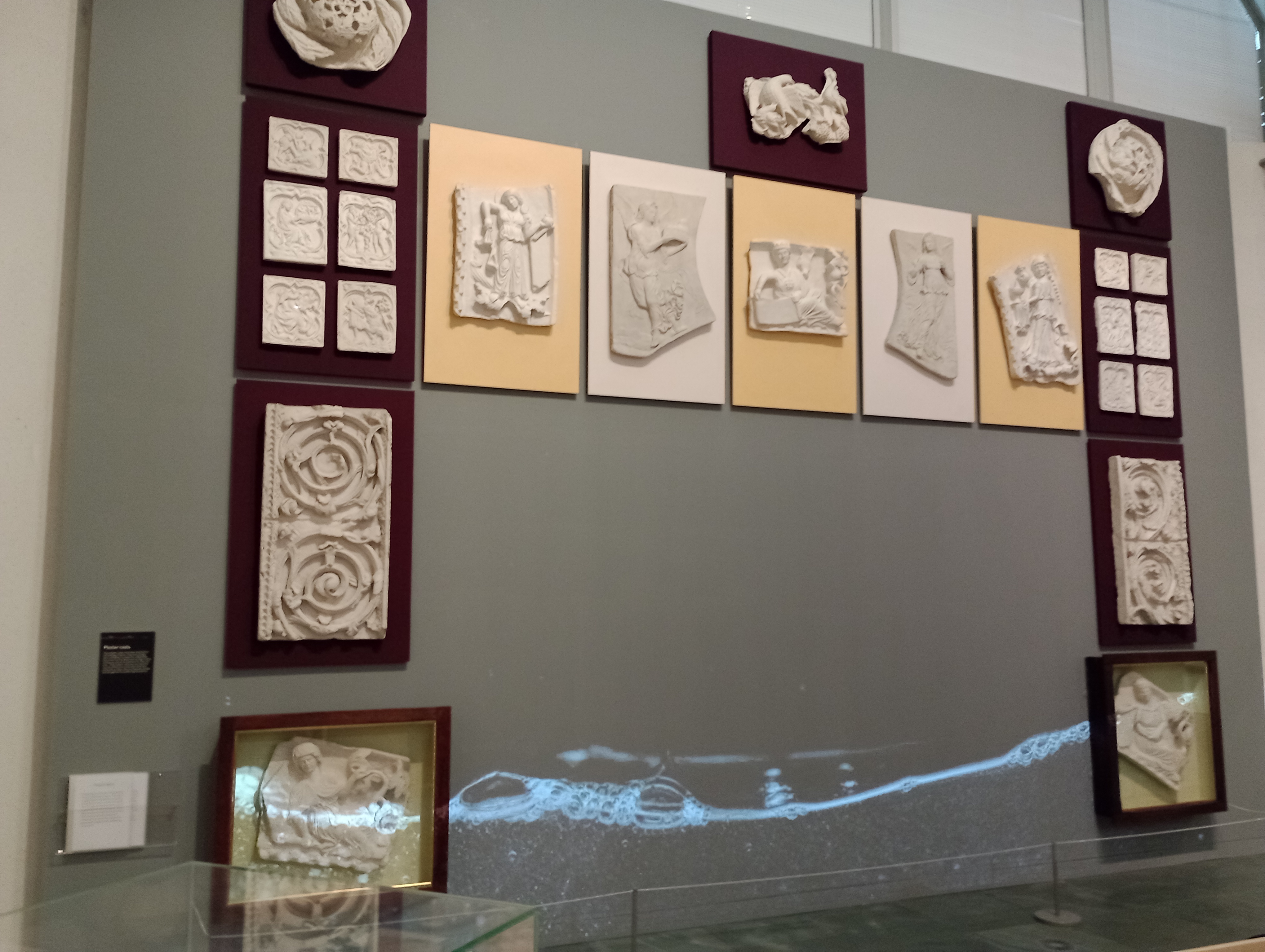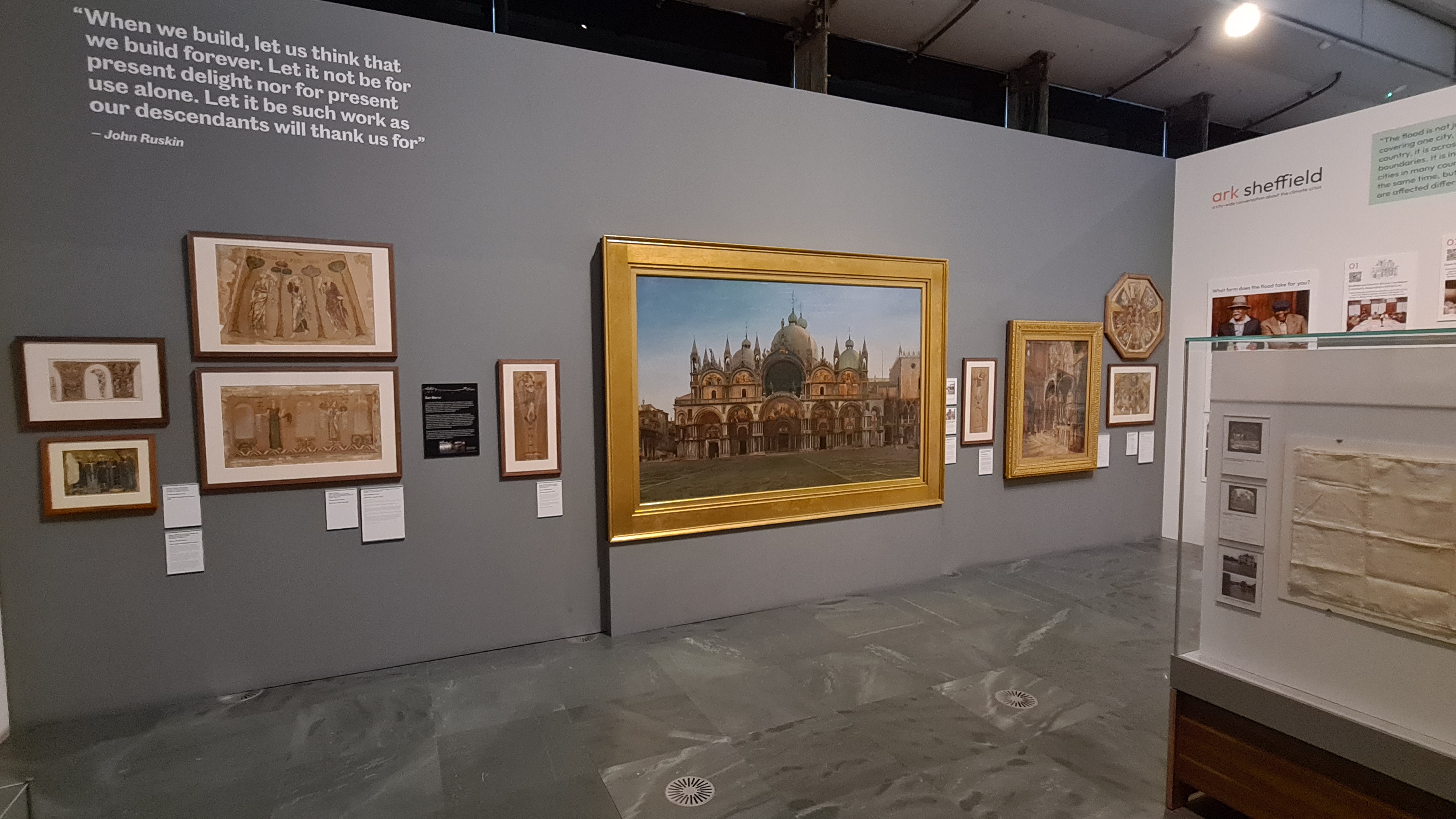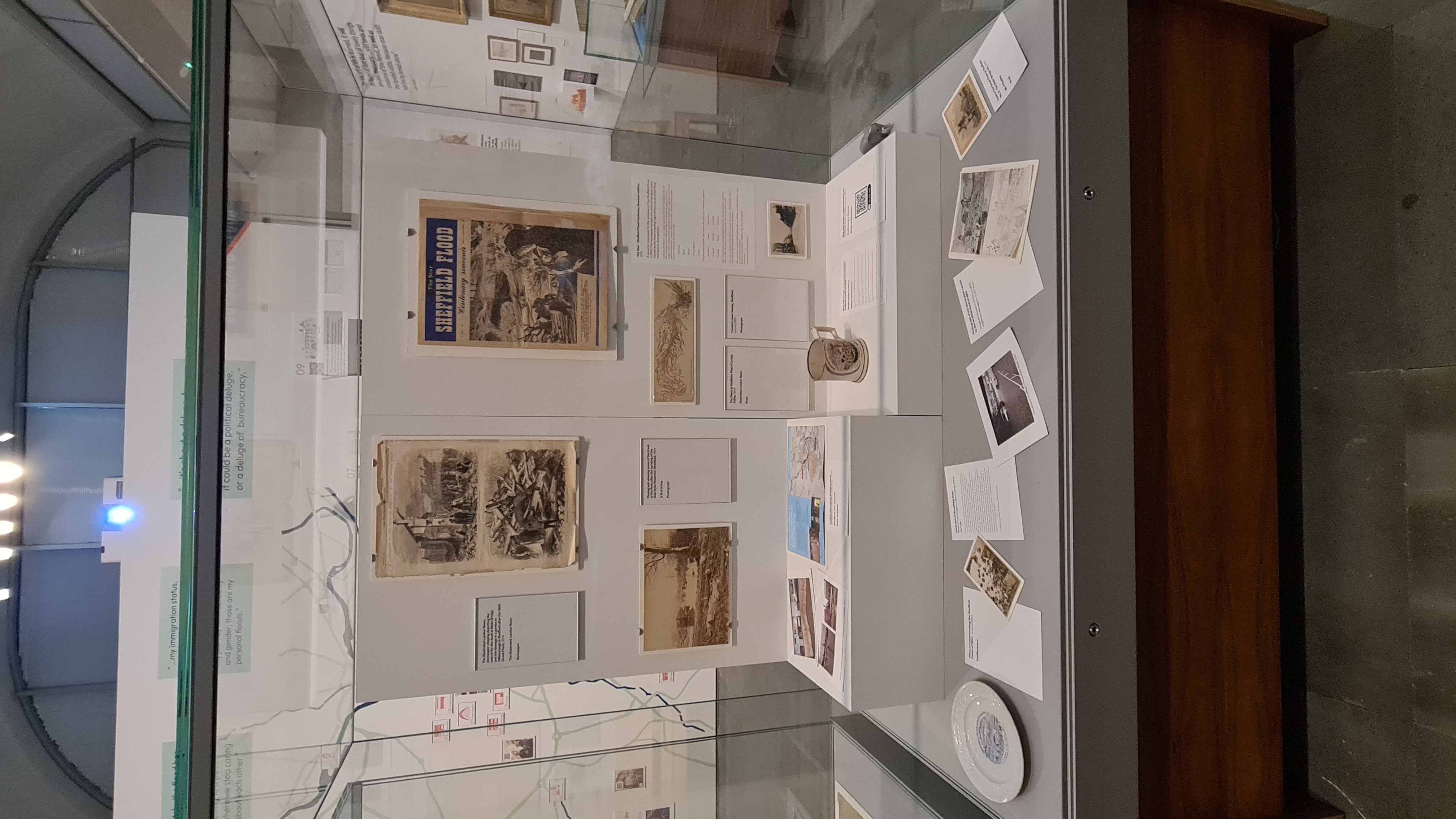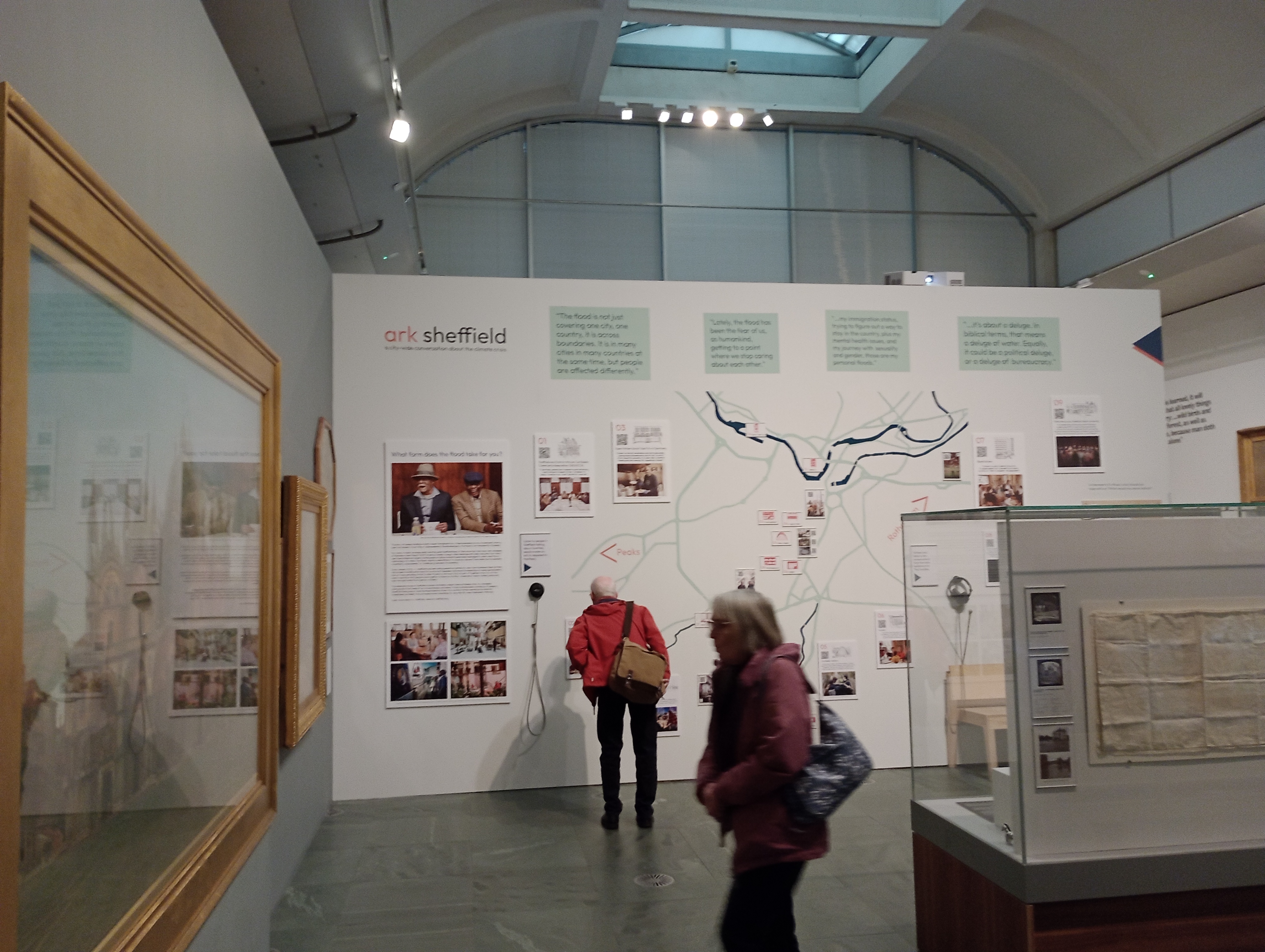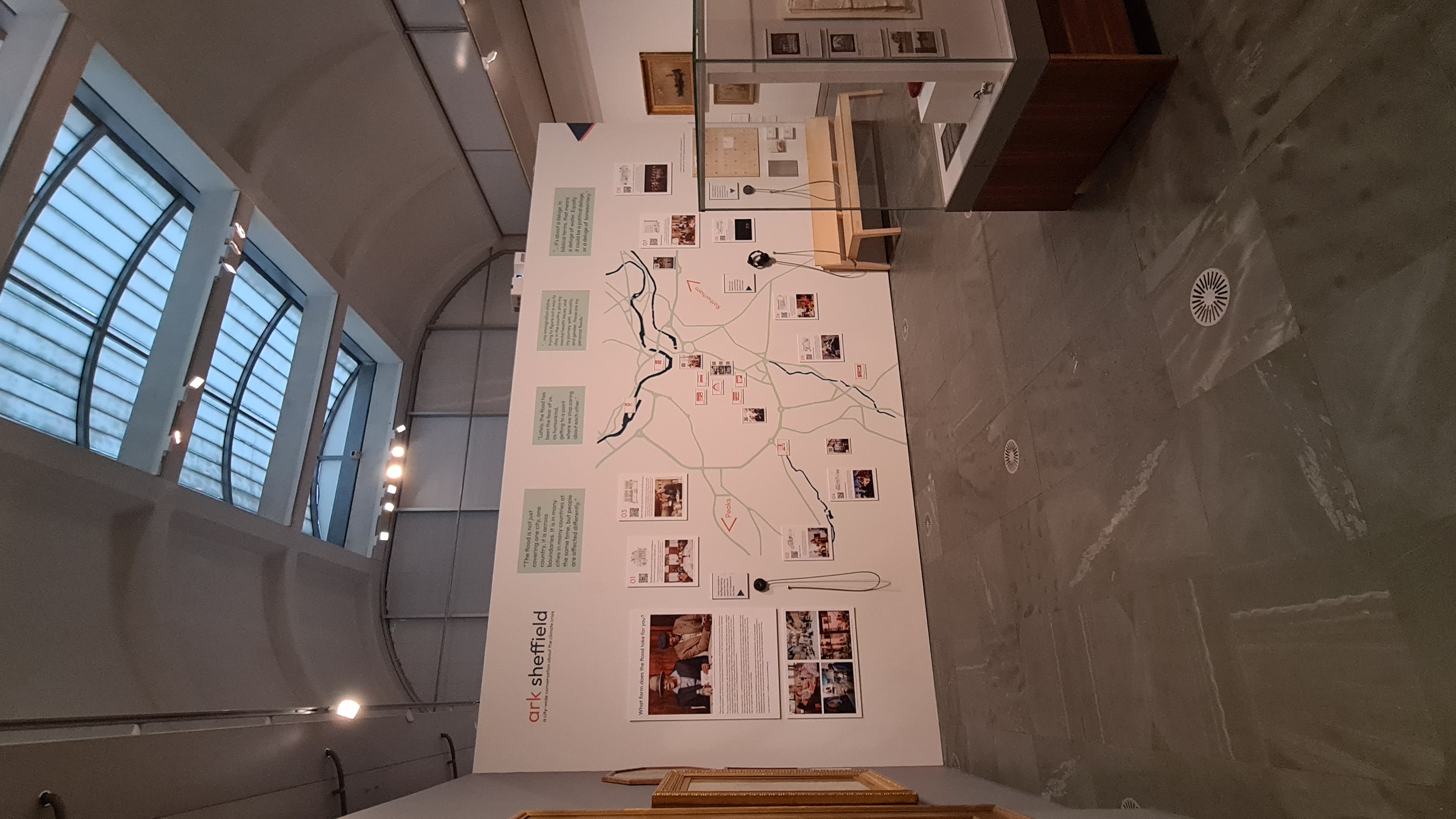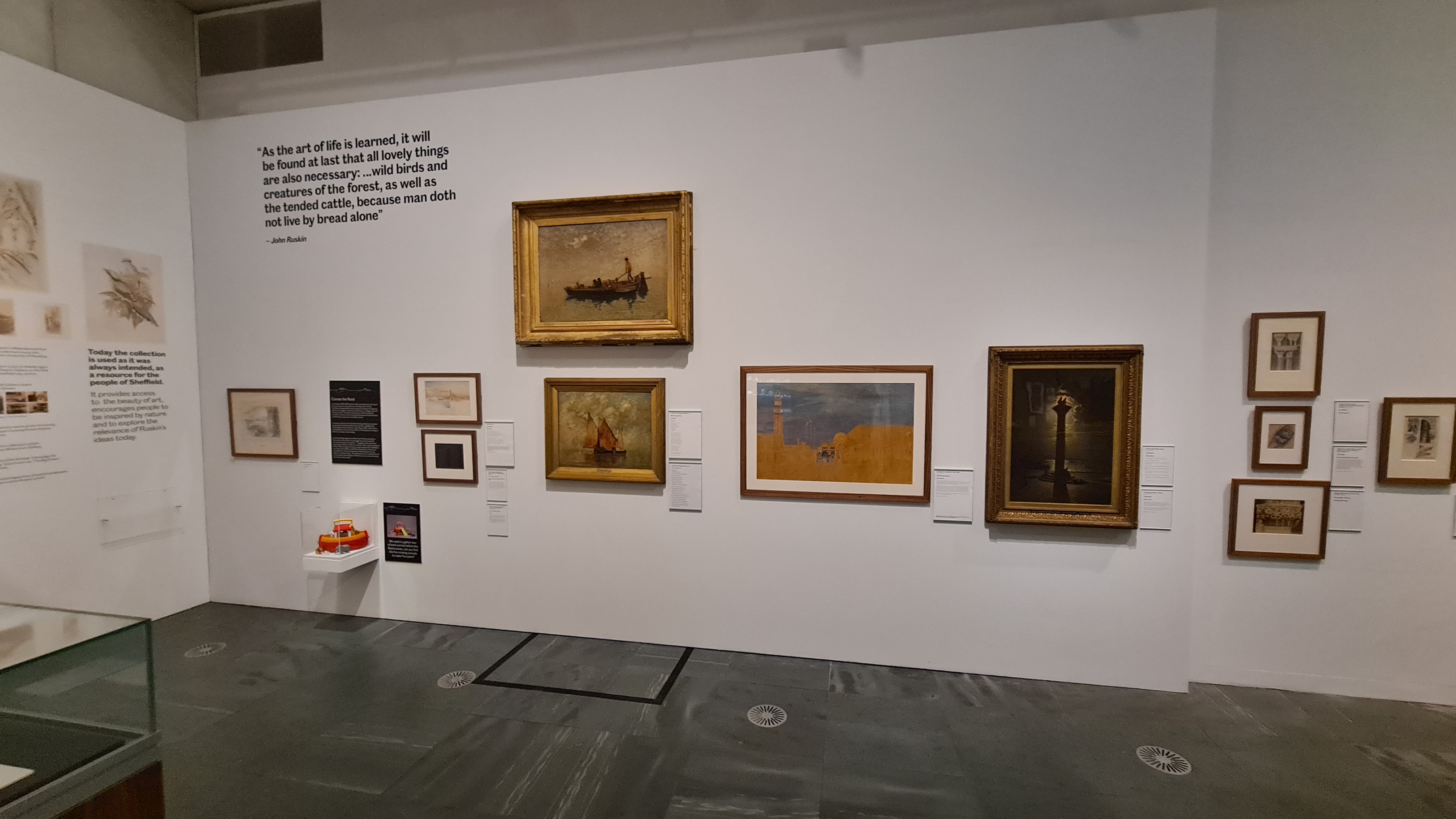 John Ruskin commissioned many works of art recording the architecture of Venice. He saw what was to come – that the city would soon be unrecognisable due to the impact of environmental change and poor building conservation.
The collection redisplay for 2022 imagines the future Ruskin predicted. The gallery labels and sound recordings have been written by creative writers, poets, and actors. These writers and performers re-imagine objects from Sheffield's two major floods (1864 and 2007) and depictions of Venice as remnants from cities that have been destroyed by the rising waters of climate change. Together, they ask us to consider how we will remember the past after the flood has come, what will be lost, and what would we save?
One wall is devoted to ARK SHEFFIELD, a citywide conversation about the climate crisis, and their project asking citizens across Sheffield what matters to them most, and what they would choose to save in the event of a flood. Read more about them HERE.