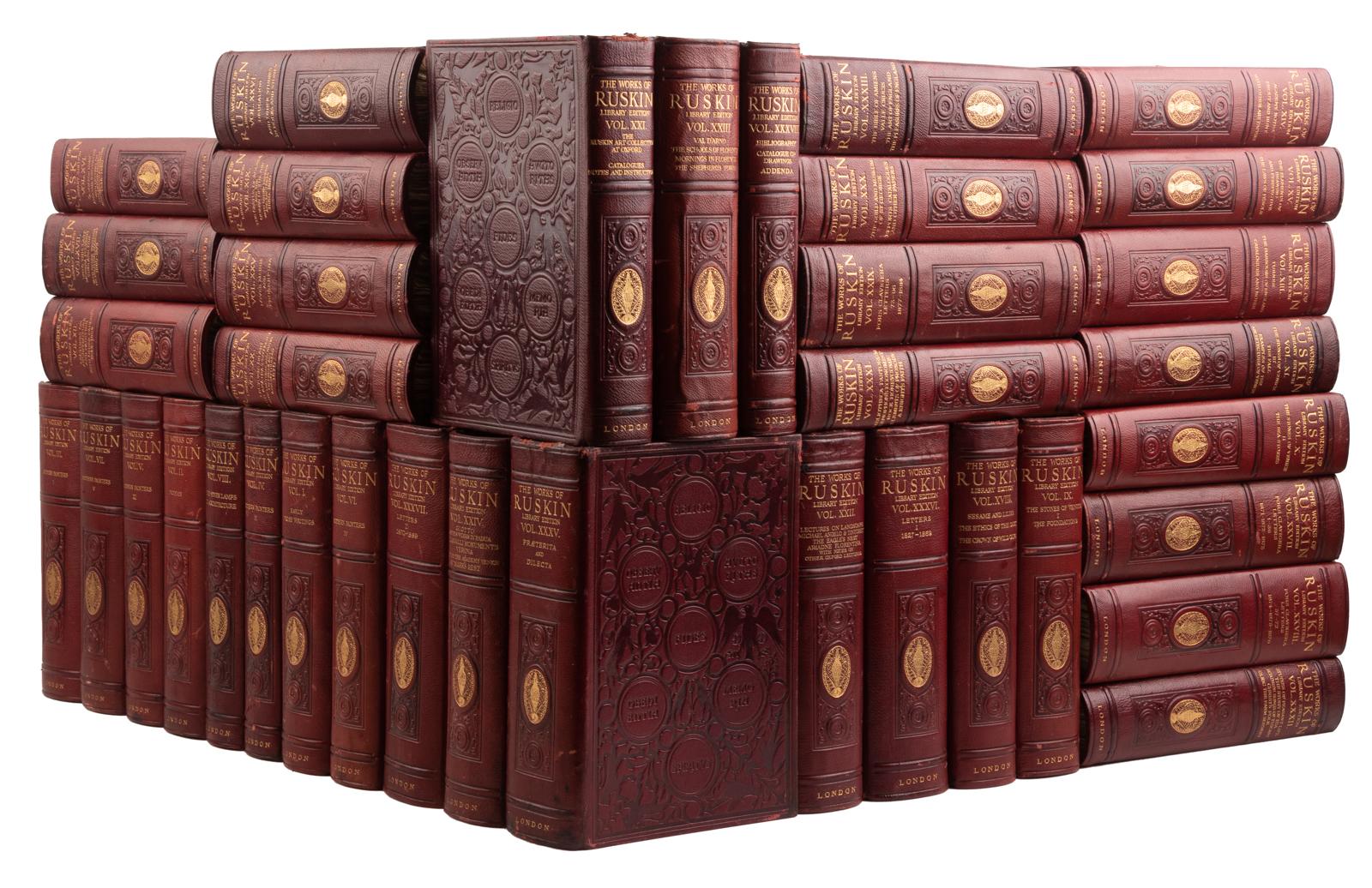 READING FROM RUSKIN
Extracts from the writings of John Ruskin, selected and introduced for ease of reading as individuals or groups.
With introductions by Dr Mark Frost
---
Welcome. This part of the website is devoted to a growing library of extracts from the writing of John Ruskin, offered for use by anyone, individual or group, wishing to read from a variety of Ruskin's texts about a wide range of topics. Unless otherwise stated, the extracts have been prepared, and are introduced, by Companion Dr Mark Frost, who currently holds the Board portfolio for Ruskin Studies & Legacies. Each extract is set out on its own webpage, which you can access via the coloured boxes below, and from those pages you can also download each extract as a Word document, for your own individual or collective use. Ruskin's writing can sometimes feel overwhelming, in both volume and style, to someone who might be coming to his books for the first time. These extracts have therefore been selected carefully to offer a 'guiding hand' to anyone who may be wondering where to start with Ruskin, but also to provide texts that a group might enjoy reading aloud together. We welcome any feedback from readers.
---
You can also find links to other reading resources below, including the texts prepared for our four online readings from Ruskin's writing about Craft, our online bookshop where you will find all Guild booklets currently in print, and to a page where you will find a number of books relating to Ruskin and the Guild that you can download for free. The Ruskin at Lancaster University also hosts a digital edition of the Library Edition of Ruskin's complete works on its website, which is free to access and download.
---
Free publications to download
Visit this page to see a selection of out of print booklets and other publications you can download for free HERE
Our online bookshop
Visit our bookshop HERE
Robert Hewison reads from The Stones of Venice, on the Ruskin To-Day website
Distinguished Ruskin scholar Robert Hewison has selected, introduced and recorded 20 extracts from The Stones of Venice. Listen HERE. Sponsored by Sovereign Films, with special thanks to Donald Rosenfeld and Andreas Roald, and technical production by Stuart Eagles.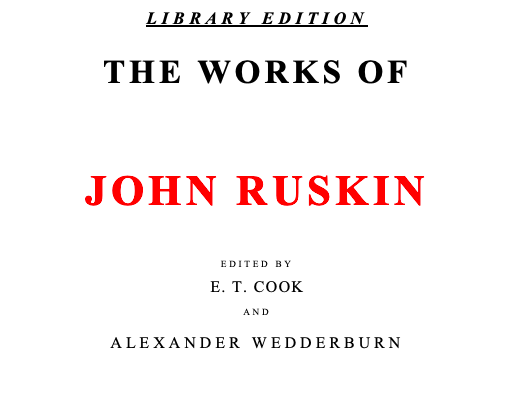 The complete Library Edition of Ruskin's works - free to read & download
Access it HERE
Why Ruskin - a blog
This prolific blog written by Companion James Spates always includes extracts from Ruskin's work, beautifully and accessibly introduced by Jim. Read it HERE.
The Ruskin Society's online reading group - new members always welcome.
The Ruskin Society runs an online Reading Group, and anyone interested is welcome to join. You can find out further details, and express your interest to its convenor Harry Daniels, via their website HERE.
Ruskin & the Crafts - four texts exploring his writing about craft
Four thematic texts, with commentary, prepared for several readers to share. They are: Architecture, carving and sculpture HERE; Textiles HERE; A mixture of media including ceramics, plasterwork & silversmithing HERE; Ruskin's Travels, and what they reveal of his deep and passionate interest in the skills of craftspeople, their materials and their methods, ending in Venice HERE.
---
Please click on any of the colour boxes below to access the chosen extracts.