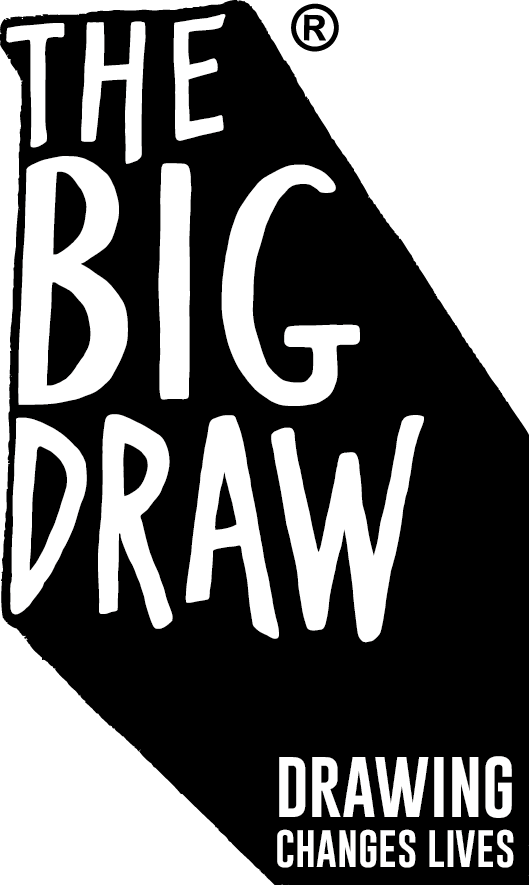 The Big Draw  - Charity no. 1114811
Founded by the Guild in 2000 as the 'Campaign for Drawing', The Big Draw is now an independent visual literacy charity that promotes the universal language of drawing as a tool for learning, expression and invention.
The charity leads a diverse programme of advocacy, empowerment and engagement, and is the founder and driving force behind The Big Draw Festival – the world's biggest celebration of drawing. The Big Draw manages collaborative research projects, campaigns and educational conferences on visual literacy, digital technology and STEAM.
The charity supports professional and emerging artists through its national contemporary art prize, The John Ruskin Prize and exhibition, and through events, awards, and competitions, creates platforms for each and everyone who wants to draw. Read more here.
The Big Draw Festival
Launched in October 2000, The Big Draw Festival has encouraged over four million people back to the drawing board. It has notched up two world records – for the longest drawing in the world (one kilometre) and the greatest number of people drawing simultaneously (over 7,000). The first Big Draw Festival in 2000 attracted 180 partner organisations. Since then, the number had risen to over 1,000, with over 400,000 people participating each year. What began as a one day celebration of drawing in October 2000 in the UK, is now an annual month-long festival of drawing across the world.