REVEALING THE RUSKIN COLLECTION ONLINE 2021
Seven interns from Manchester Metropolitan University, working with Guild Master Rachel Dickinson in the summer of 2021, have explored the Guild's Ruskin Collection online, and come up with their own responses to what they discovered, guided by the brief to create something of interest for people between the ages of 16-24.
---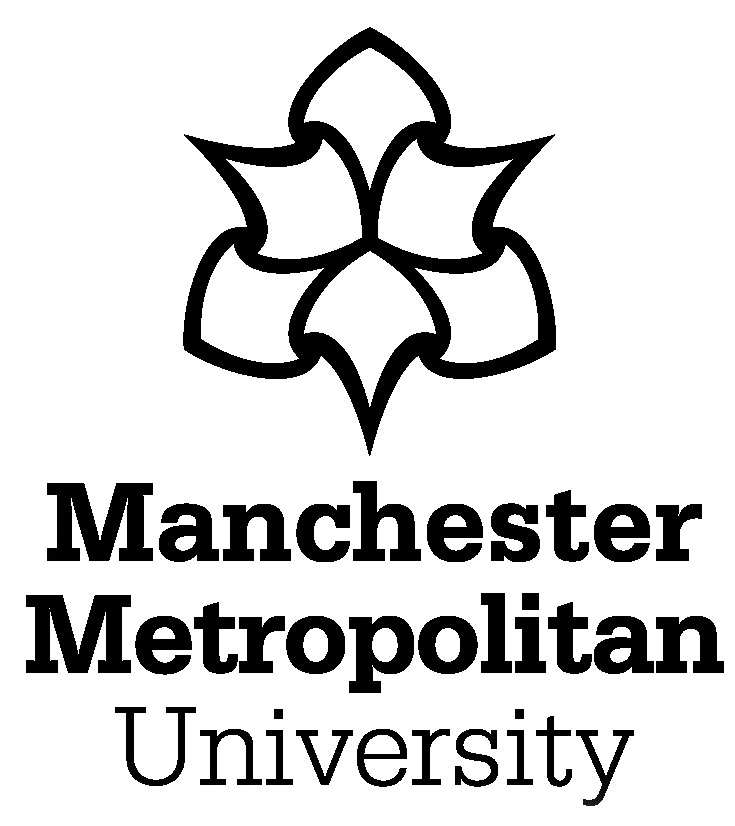 An introduction from Rachel Dickinson
During the summer term 2021, seven students from the Rise programme at Manchester Metropolitan University worked as research interns in partnership with the Guild of St George and Sheffield Museums.  Their brief was to research and reveal stories behind items in the Guild's collection, aiming at a contemporary audience aged 16 to 24.   
They began by searching on-line images from the Guild Collection at Sheffield Museums.  Choosing items which appealed to them, they produced research pieces in response to these, forming a virtual mini exhibition.   
Students and staff committed to volunteer their time.  Over six weeks, they met for weekly group meetings as well as individual meetings with me, Dr Rachel Dickinson (Reader in Interdisciplinary Studies & English at MMU and Master of the Guild of St George) as their supervisor.  As their very personal responses took shape, some chose to engage in practice as research, producing creative responses, while others have devised a more traditional piece of written research. 
This virtual exhibition launched on 28th July, 2021.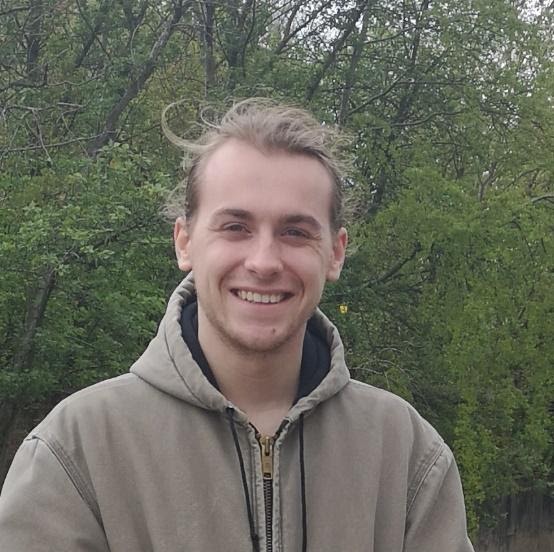 ETHAN BARTLETT
My name is Ethan Bartlett and I recently graduated from Manchester Metropolitan University having studied English with Philosophy. My main interests are concerned with exhibitions and curatorship, art, literature, and philosophy. Specifically, the intersection between art and literature in the modern world and the impact of capitalism on our state of existence. 
Reflection
In producing the prints and the poems, I was significantly interested by my study pathway and dissertation, where I created a mini-exhibition within the MMU Library Special Collections that displayed a series of artists' books that focused on religion and literature. Specifically, the art direction of Natalie d'Arbeloff's The Revelation of St. John the Divine, influenced my approach to the artwork. The themes of the verse range from an interest in Ruskin that has been bolstered by the involvement in this internship to influences from my course in applying literary and philosophical perspectives. The engagement with the Sheffield Museums Ruskin Collection prompted a further examination of Ruskin, and I aimed to apply his thought, and the art of those he employed, in the modern day. 
FIND ETHAN'S RESPONSE TO THE RUSKIN COLLECTION HERE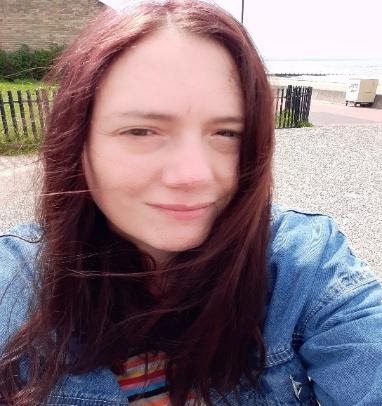 CLAIRE CASSIDY
I am a MA student in English Studies at Manchester Metropolitan University. I enjoy reading a variety of genres, and I'm particularly interested in the grotesque's manifestations and embodiments in Gothic and American literature.
When approaching this internship, I considered what my particular interests were and how I could incorporate them into this project; as a result, I chose to focus on the gothic and grotesque, building on prior study and research in these areas. I have enjoyed researching these areas and looking at a more abstract meaning in his work and questioning how it can be relevant and interesting when looking at contemporary art forms.
FIND CLAIRE'S RESPONSE TO THE RUSKIN COLLECTION HERE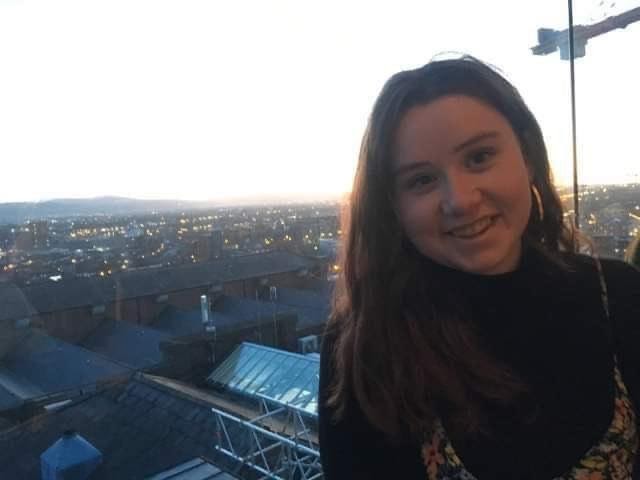 ELA GRIFFITHS
I have just graduated Manchester Metropolitan University, studying History (BA) achieving a First Class Honours. I would like to pursue a career in writing and research and my fields of interest are modern history, human rights and the environment. In my spare time I enjoy wild swimming and going for walks with my dog Meg. 
Experience of Internship 
I decided to apply for this internship as I wanted to gain experience working with a museum collection and I have thoroughly enjoyed the process. I have found it really interesting learning the best way to curate and use a museum's collection and present it in an engaging way to the public.
FIND ELA'S RESPONSE TO THE RUSKIN COLLECTION HERE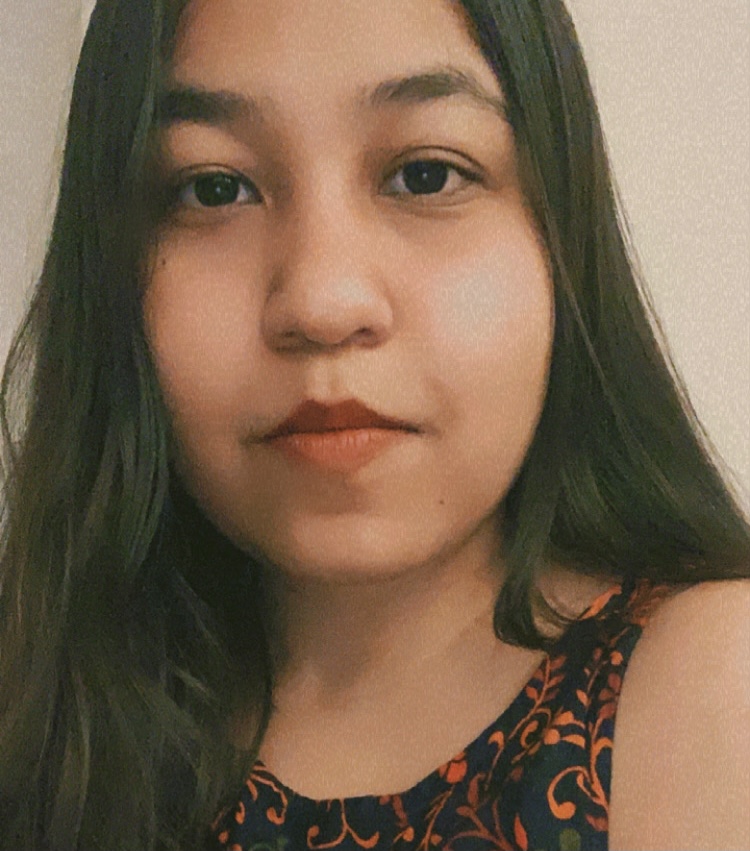 JAYA KATIYAR
 I am a visual designer with specialisation in illustration design. My creative practice focuses on experimental storytelling method to engage various audiences. I am training to strengthen my conceptual design process for effective communication in editorial illustration design.
Internship experience:
My internship experience helped me expand my research skills and evolve my research methodology. From John Ruskin's work and collection, I learnt the importance of conducting research in a wholesome manner by understanding the periphery concepts and theories of the main subject, before being selective of the object of interest. It helped in clearing my biases before responding to the brief correctly. In the process of creating a response for the archives, I re-familiarised myself to the appreciation and significance of it in my own creative practice.
FIND JAYA'S RESPONSE TO THE RUSKIN COLLECTION HERE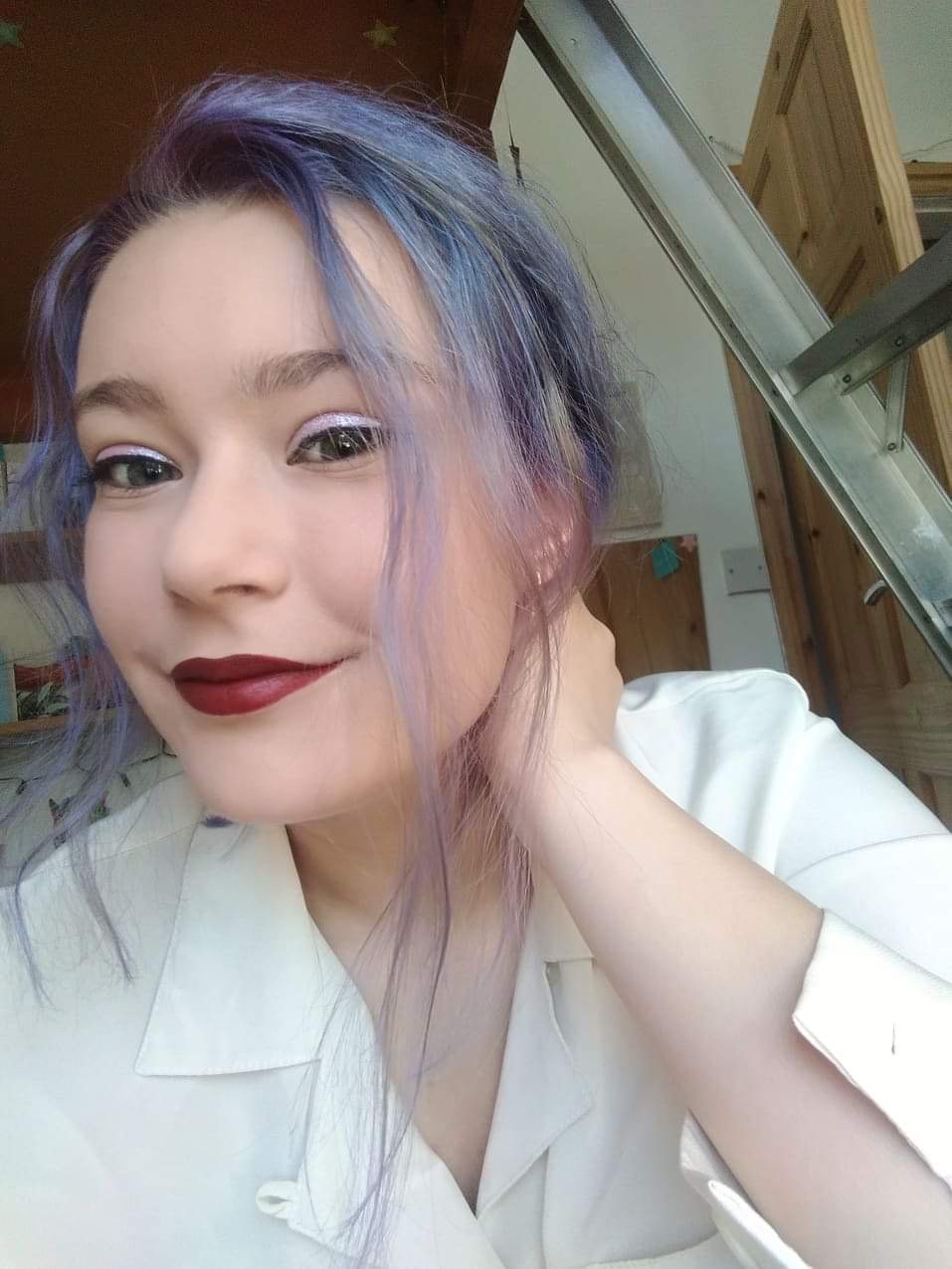 EVE KELLY
I am a second year illustration with animation student currently preparing for my third and final year at Manchester School of Art. I am primarily a digital illustrator and animator although occasionally I find myself painting in gouache or acrylic.
My animation was created in a mixture of premiere pro and Procreate.  At the beginning of this internship I didn't actually know who John Ruskin was: which I am quite embarrassed about now, knowing how much he has contributed to art and culture in this country. I have enjoyed this project over the last 6 – 7 weeks, not only as something to work on to pass the time but also as a means of education. Rachel Dickinson throughout this whole experience has been welcoming and motivating and I have thoroughly enjoyed her guidance.
FIND EVE'S RESPONSE TO THE RUSKIN COLLECTION HERE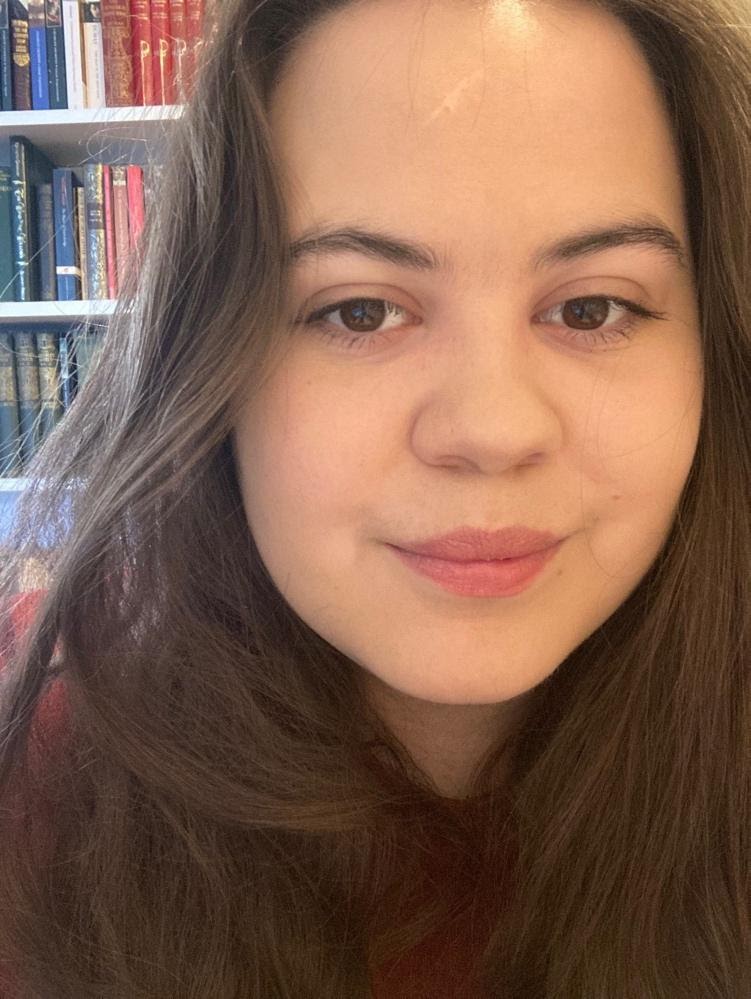 RÓISÍN LOUGHREY
I am a recent graduate (2021) with a bachelor's degree in history. My background studying history is why I became interested in this project as I love research, museums, and the heritage sector.
The Ruskin collection project has helped to strengthen my existing research skills. This will be incredibly useful for my future endeavours as I plan to study a master's degree from September, which requires good researching skills. This project has been a fun and rewarding experience, allowing me to learn more about a really interesting historical figure. I have a variety of personal interests which the collection really catered to, from textiles, to art, to history etc. I thoroughly enjoyed looking through the various pieces of the collection, especially because of the inability to go to places like museums during COVID.
FIND RÓISÍN'S RESPONSE TO THE RUSKIN COLLECTION HERE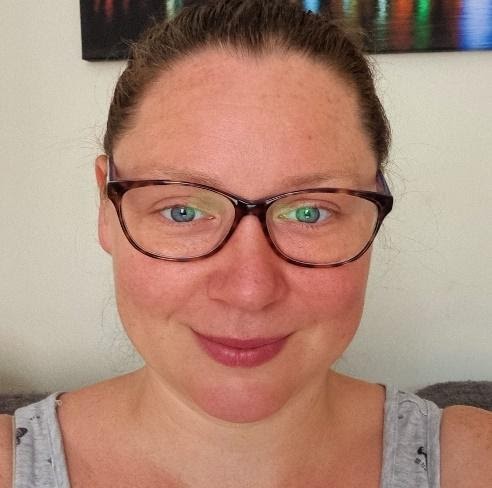 JENNIFER SUMMERFIELD
I have just completed my final year of an English degree at Manchester Metropolitan University (2021). I am an avid reader and have greatly enjoyed this course and how texts can reveal elements of historical events, ideologies and, attitudes that help to formulate an understanding of our past and present.
I have taken this line of inquiry into my research into the Guild of St George and Edward Donovan's Insects of India and Insects of China and presented them in the form of a blog. The images contained within this collection instantly appealed to my love of nature and I wanted to uncover the story held behind them.
This experience has given me the opportunity to discover who John Ruskin was, his ideas and importance to the lives of his contemporaries, his impact on natural history and art and, how he made all of this available to working people. This legacy lives on through the collection today.
While I was already familiar with Ruskin, I had not encountered Edward Donovan before and this allowed me to research this artist and his own relationship to natural history. Within the context of history, I was also faced with the challenge of discussing these contexts. This took the form of online research and revealed unsavoury attitudes that none the less are worth discussing. I have attempted to present this in a balanced way that acknowledges Ruskin's paradoxical attitudes and how this provides a discourse on Britain's imperialist past.   
My first area of research was Donovan himself. I wanted to know who he was, what he cared about, and how his collection came to be in the Guild of St George. I also felt that it was important to discuss the relevance of colonialism and imperialism with relation to this collection, Ruskin's own attitudes, and our shared history.
Finally, as the collection contains such beautiful images of nature, I wanted to research the effects and use of exotic species and its impact on biodiversity. This then led to a discussion of ecological decline. 
FIND JENNIFER'S RESPONSE TO THE RUSKIN COLLECTION HERE
---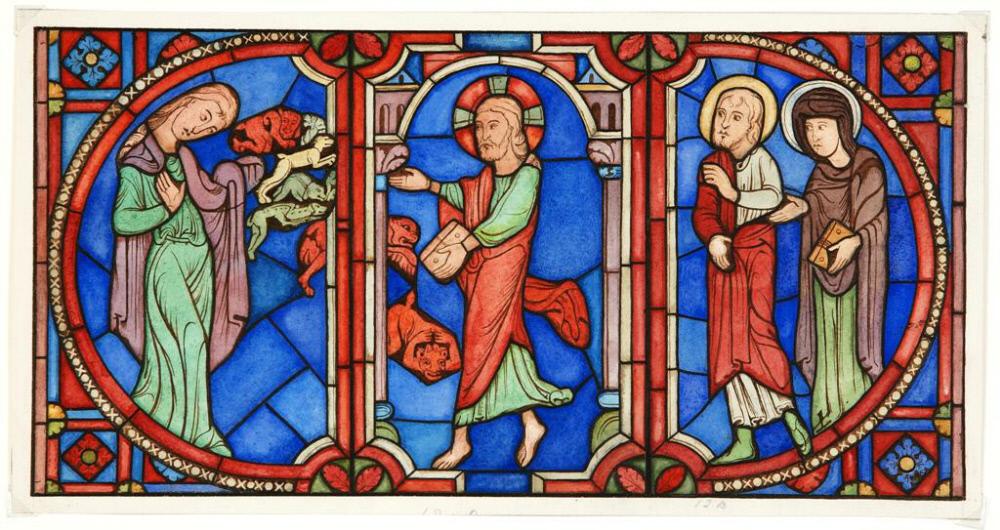 ---
These personal responses to the Ruskin Collection, the ideas expressed within them and any original artwork reproduced here, are the copyright of the individuals involved.