Triennial Exhibitions 2009 - 2016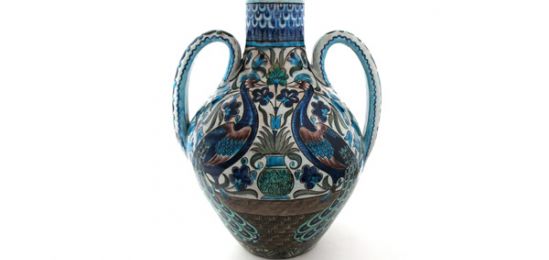 The final of the three exhibitions, shown between January and June 2016, was called 'In the Making: Ruskin, Creativity and Craftsmanship'. Ruskin believed that the act of making represented the perfect convergence of human spirit, skill and material. For him, creative effort shaped an artist or artisan just as much as they in turn shaped the stone they sculpted or the fabric they weaved.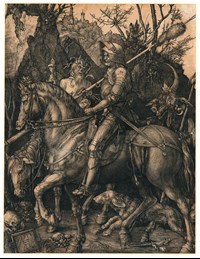 The exhibition explored Ruskin's ideas on making through a broad range of historical and contemporary art and craft. In the Making brought together work by artists including Grayson Perry, Susan Collis, Edward Coley Burne-Jones and Ruskin himself.
The first exhibition, entitled Can Art Save Us? was held in 2009 and considered Ruskin's ideas surrounding sustainability and the environment. Loans included Joseph Wright of Derby's An Experiment on a Bird in the Air Pump from the National Gallery and Beat Klein and Henrike Kuhne's installation Property which concerned the collapse of Ireland's 'Celtic Tiger' economy.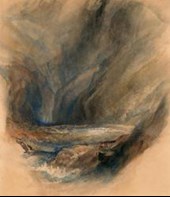 This work was exhibited alongside works from the Guild collection that illustrated Ruskin's ideas concerning the rise and fall of Venice. Other key loans came from Tate, the V&A and further works by Ruskin were lent by the Ruskin Foundation.
The second exhibition, Force of Nature; Picturing Ruskin's Landscape in 2013 looked at Ruskin's thoughts concerning landscape. In particular, the exhibition addressed Ruskin's notions of the physical and emotional truths of landscape art. The exhibition was divided into three main themes entitled 'Mountain in Miniature', 'Seeing the Landscape' and 'Sensing the Landscape'.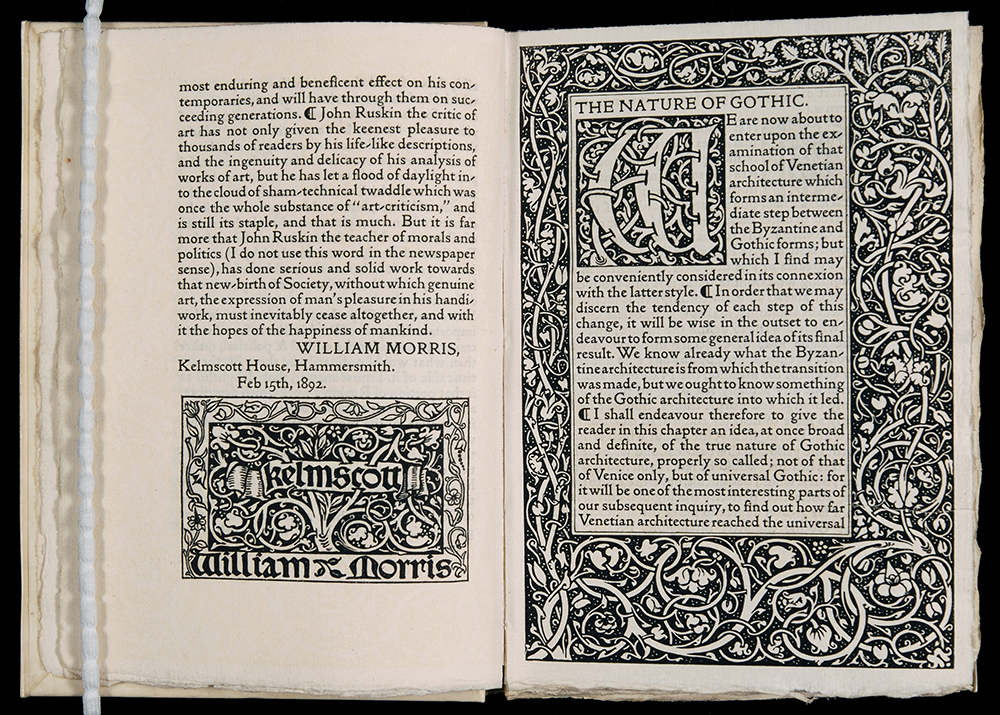 Alongside works from the Guild's Ruskin Collection and the Museums Sheffield collections, key loans came from the Tate, the V&A and the Arts Council Collection of contemporary art.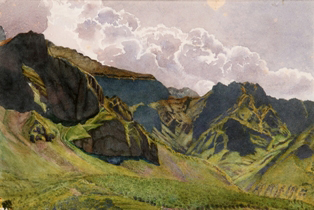 The work of JMW Turner, GF Watts and the Pre-Raphaelite artists was represented alongside new commissions by local Sheffield artists Kate Genever and Steve Pool, and Emilie Taylor. One of Carol Wyss' winning etchings originally entered for the John Ruskin Prize (2012) also featured. Once again, a number of Ruskin's own works were loaned by the Ruskin Foundation. Read Jacqueline Yallop's essay about the exhibition.