Michael Di Gregorio
How would you define yourself?
Journalist, entrepreneur, curious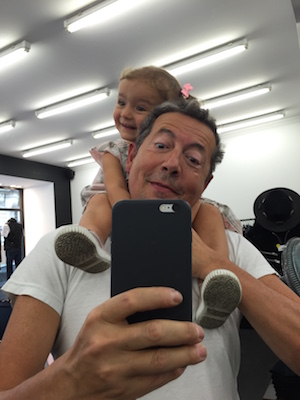 Please describe yourself and your areas of interest.
I am a journalist in my 50s and have been working on national networks before launching a local station in Milan. I've had several occasions to work in Britain as at some point I was in charge of ethics with Lush cosmetics. I am still an entrepreneur running a medium sized company and owning interests in others. I discovered Ruskin through Proust of which I have been fond since my early youth. Though my milestone into the Ruskin world is linked to Venice which I consider my second city. Indeed a rather good knowledge of the lagoon is probably the main asset I bring into the community, especially for art and food lovers. Although I first appreciated the art historian, then the artist, today my attraction to the figure of Ruskin is mainly linked to his beauty activism. I do see him as the champion of a group that puts beauty in the highest place and is willing to fight against the diffusion of injustice.
Why did you become a Companion of the Guild?
My first goal is to enhance the recognition of Ruskin in Italy; I am an art collector, I write about art and have connections with art curators. I am involved in several fundraising initiatives and belong to the board of a non profit organization which has built tens of hospitals and schools in Mali and Burkina Faso; I am sure the work of Ruskin could become a guideline to reflect on the best interventions into a developing contest as that of western Africa. My life is full of engagements so why did I look for for another? Because I have the feeling I am not doing enough for my community and I hope to find among the companions new friends and sources of inspiration.