Friends & useful links
There are many organisations that share an interest in the life, work and continuing relevance of John Ruskin. Ruskin To-Day is an informal alliance of these organisations and individuals, and their calendar has the most comprehensive listing of Ruskin events around the world. Below we list many of the other organisations and resources related to Ruskin.
---
Ruskin To-Day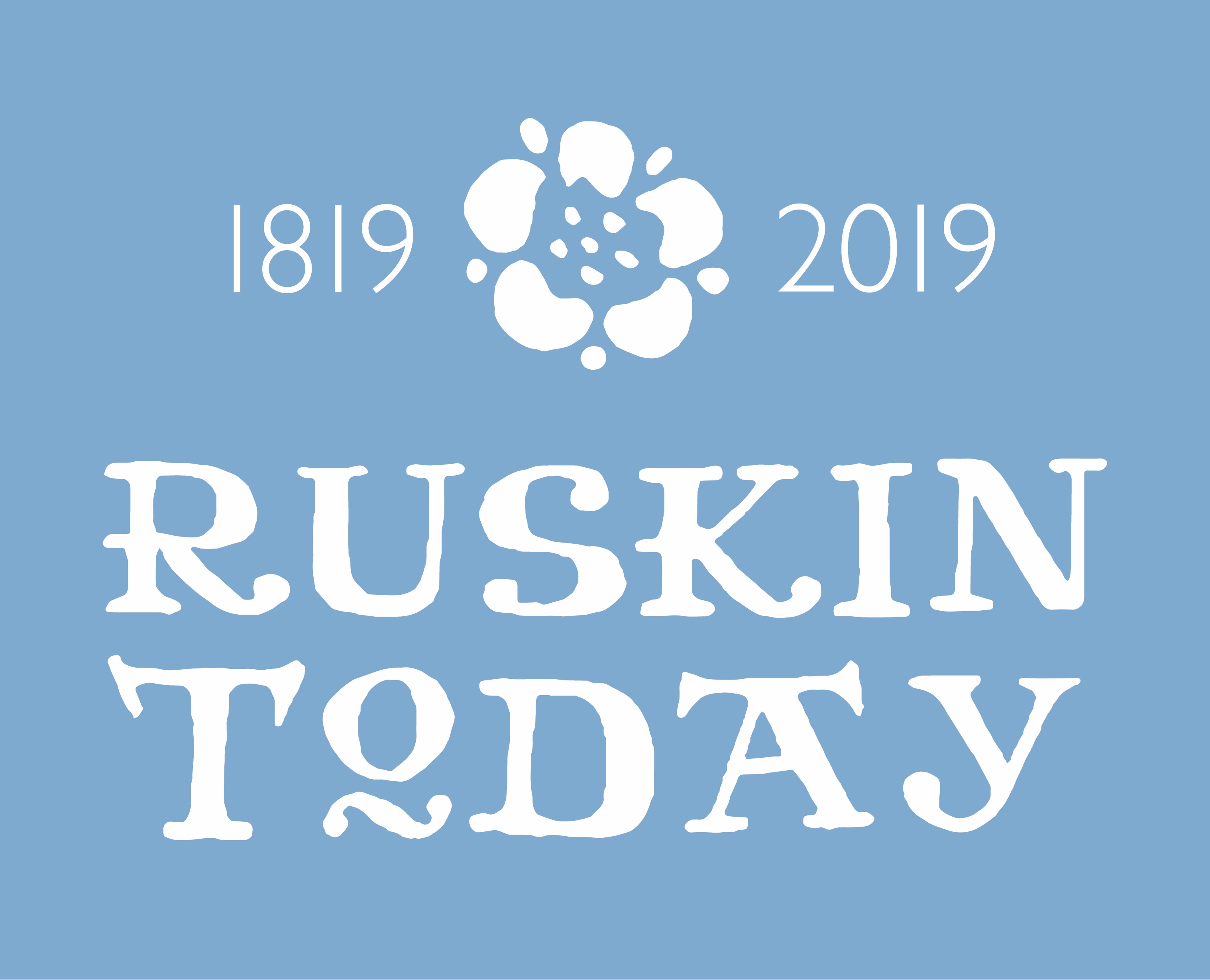 Centres of Ruskin study and collections in the UK
Other sites of interest
The Ruskin Art Club, Los Angeles
John Ruskin Manufactory (India)
Abbott Hall Gallery
Anglia Ruskin University
The Roycroft Campus
The Hillside Club, Berkeley, CA.
Ruskin Mill Education Trust
Ruskin College
The Ruskin School of Art
Turner Society
The William Morris Gallery
The William Morris Society
MERL: Museum of English Rural Life