Voices from Venice - 1st of 4 readings from John Ruskin's writing on Venice
10th December 2021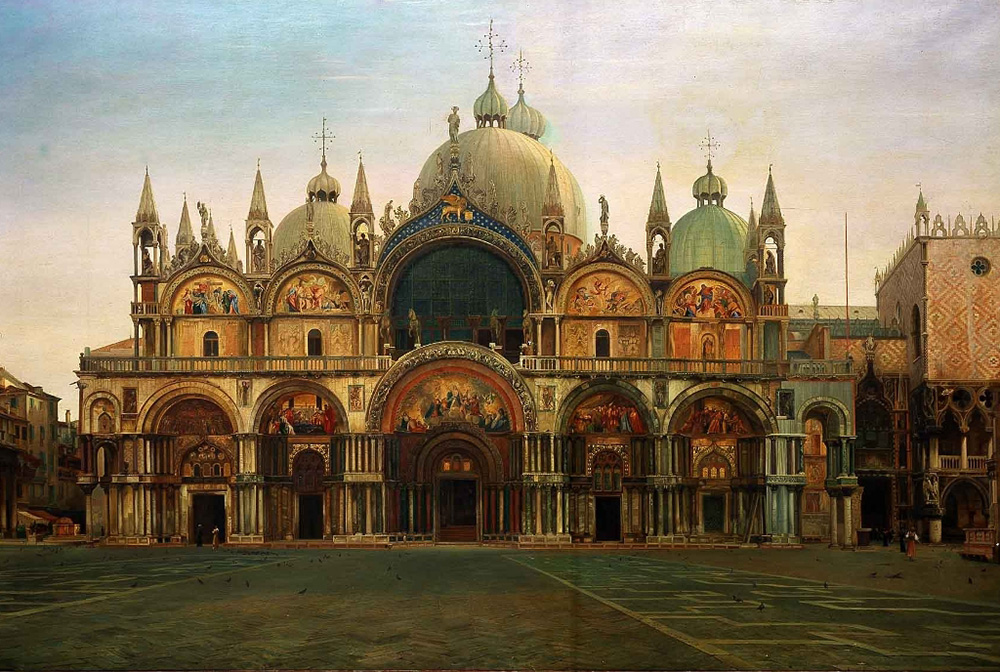 ---
Approaching St Mark's.
---
Reading: The Stones of Venice II, § 12-14 (LE 10: 80-83)
We can think of Ruskin as a tour guide. His purpose in this passage from The Stones of Venice is to lead the visitor to St Mark's Basilica at the spiritual heart of the city. But the way there is part of the vision and what we see is not just a building but the world as it was in the beginning.
Second reading: Ruskin's 'A Letter to Count Zorzi', § 3-6, 9 (LE 24: 406-408, 410-411) published as the preface to Zorzi's book Osservazioni interno ai ristauri interni ed esterni della Basilica di San Marco, 1877. 
CLIVE WILMER, poet and writer, Emeritus Fellow of Sidney Sussex College, Cambridge, former Master of the Guild of St George.
Introduced by PETER BURMAN, architectural historian and historic buildings specialist, Guild Director for International Relationships and Craftspeople & Craftsmanship. Peter will also be the second reader.
5.30-6.30pm UK time - BOOK YOUR FREE TICKET FOR THIS ONE HOUR EVENT VIA EVENTBRITE HERE
---
This is the first of four monthly readings from Ruskin's writings about Venice, being offered online between December 2021 and March 2022, culminating in a one-day public online conference on 2 April 2022, rooted in the knowledge and passion of a group of Companions concerned about the diverse challenges facing Venice which all arguably arise from confusing 'illth' with 'wealth'.
Venice is wealthy in so many ways – the diversity of its inhabitants, its architectural and artistic treasures, its gardens and its food culture, its location in the precious ecosystem of the lagoon, its strong craft traditions – yet many pressures combine to make the lives of the resident community difficult to sustain and moreover put the cultural and social heritage of Venice at risk.
A new kind of thoughtful tourism (such as Ruskin himself practised) is needed – gentle, slow and sustainable. A new kind of economic system is also needed, one that respects the fact that Venice is a living community rather than a stage set for visitors; and one that resets the damaging over-exploitation of the earth's resources and provides for a more sustainable future for the city and the Venetian Lagoon.