November 16th 2018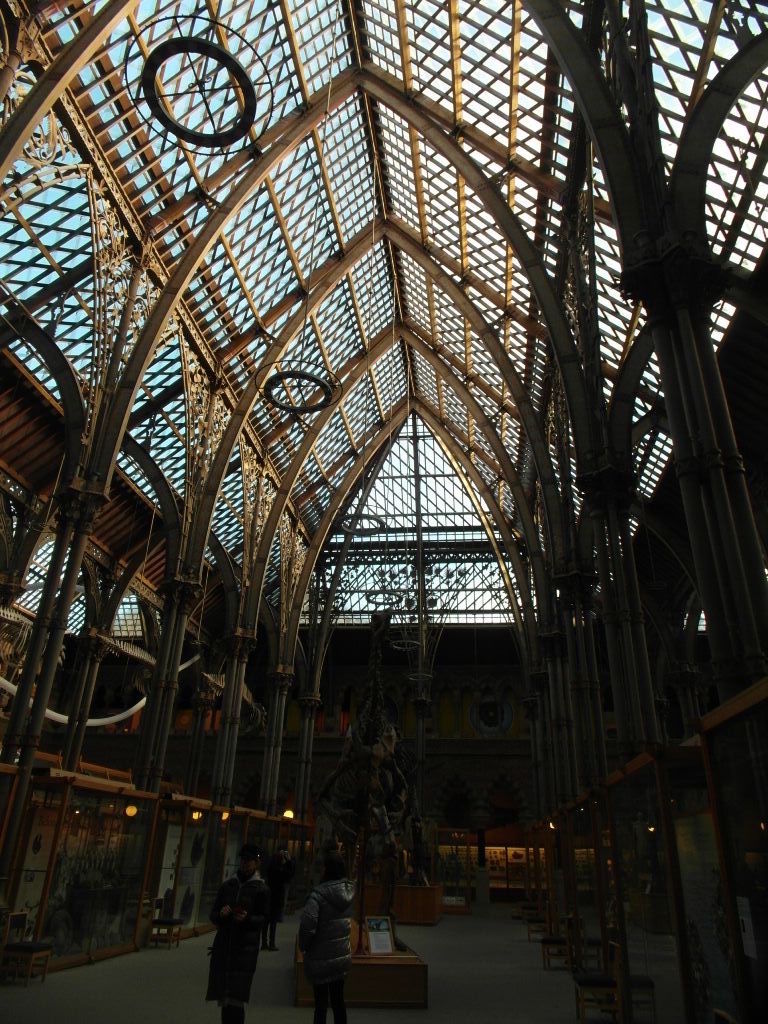 The Guild of St George's AGM was held in Oxford on 3 November 2018. More than 70 Companions and friends of the Guild gathered at the Oxford University Natural History Museum for the annual lecture, AGM, reports from the Guild and discussion groups, ending with a dinner among the dinosaurs in the Court of the Museum.
---
At the AGM, we were delighted that 16 Companions were able to sign the Roll. They were: Anne Amison, John Cuddeback, Stella Gardner, Mary Greensted, Jack Haddon, Andrew Hill, Thomas Hughes, Caroline Ikin, Kate Mason, Liz Mitchell, Shokan Nishikawa, Yoko Nishikawa, Kathryn Ogden, Paul O'Keefe, Sarah Quill, Dominika Wielgoplolan.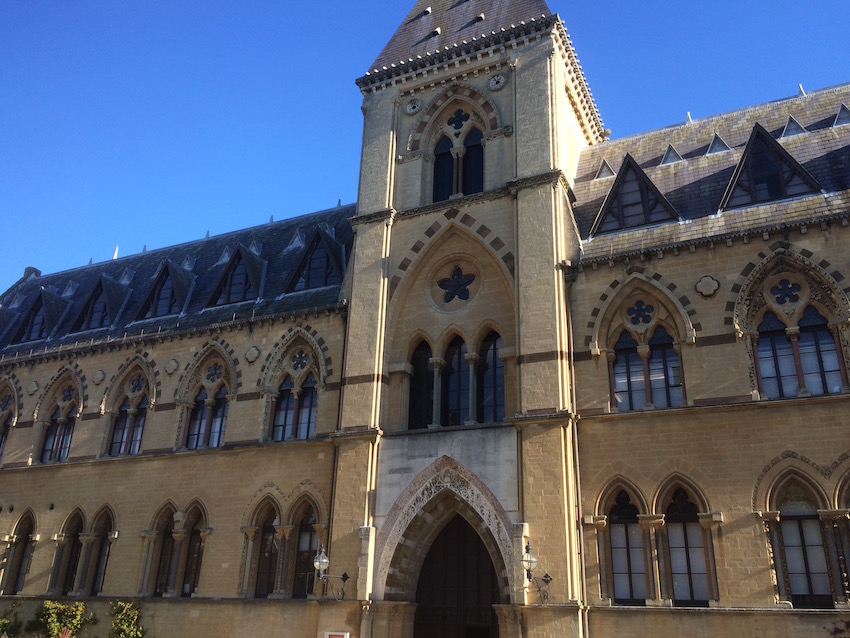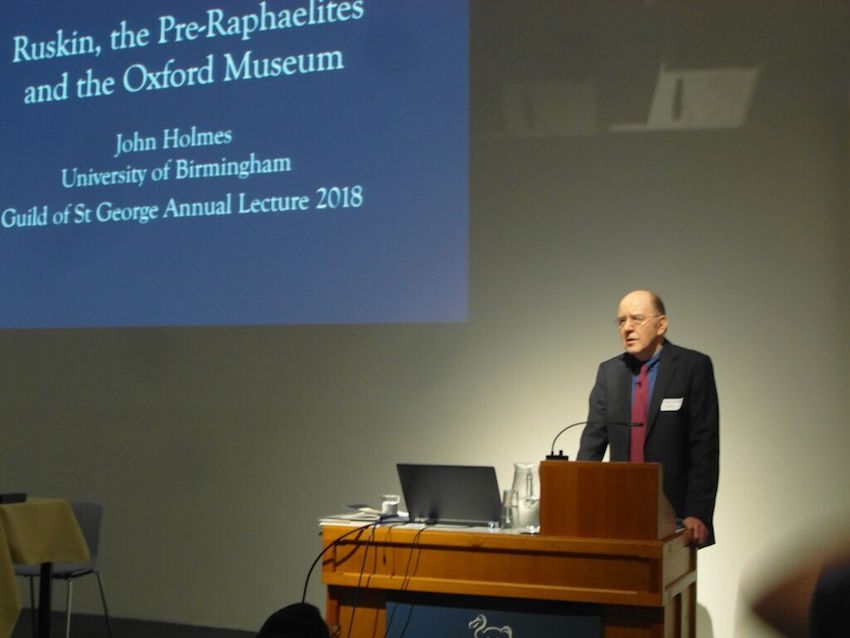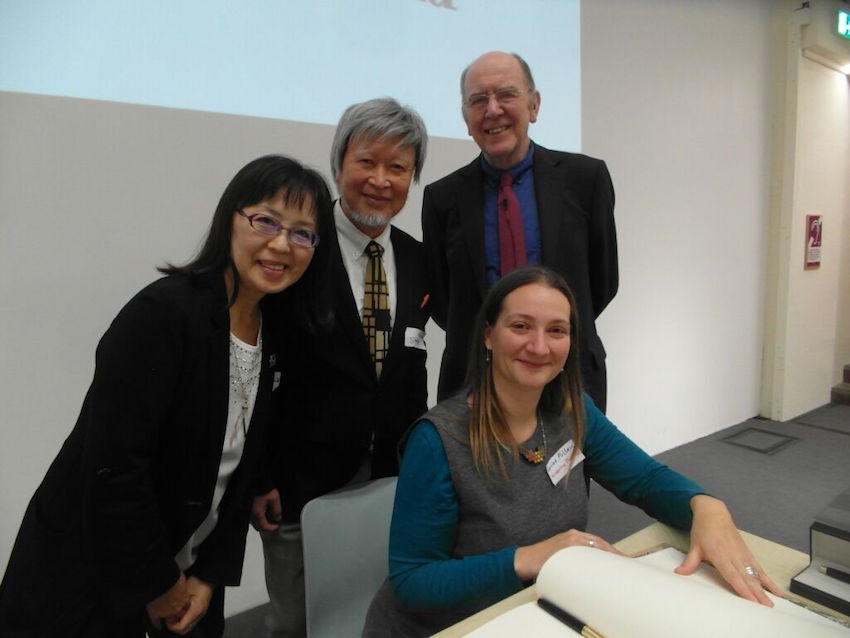 As the Guild becomes increasingly international in its membership, we were particularly glad to welcome guests from overseas, with Companions joining us from France, Italy, the United States and Japan.
Clive Wilmer was delighted to report that there had been a heartening initial response to his letter to all Companions, inviting them to make an annual pledge of contribution, whether financial, time or expertise; more than 20 Companions had already pledged annual donations to the Guild amounting to a total of more than £1900.
The Ruskin Lecture by Prof John Holmes was filmed and can be watched here. It is also published and can be purchased from Publications Director Peter Miller (£8 + p&p) via email here.
During the afternoon, Companions broke into groups to discuss ideas for future Guild work around six topics: Art, Craft, Education & Engagement, Nature & the Environment, Architecture & the Built Environment, Political economy/Making lives better. The notes from these discussions will be gathered together and shared in due course, and they will also inform the Board's discussions on their strategy day in January 2019.
There were a number of technical and timing mishaps during the afternoon, which meant that it was not possible to show all the films covering recent activity in Sheffield and the Wyre that our speakers had planned to share with Companions. They can all be seen here.