John Iles - Ruskin Land in lockdown
October 18th 2020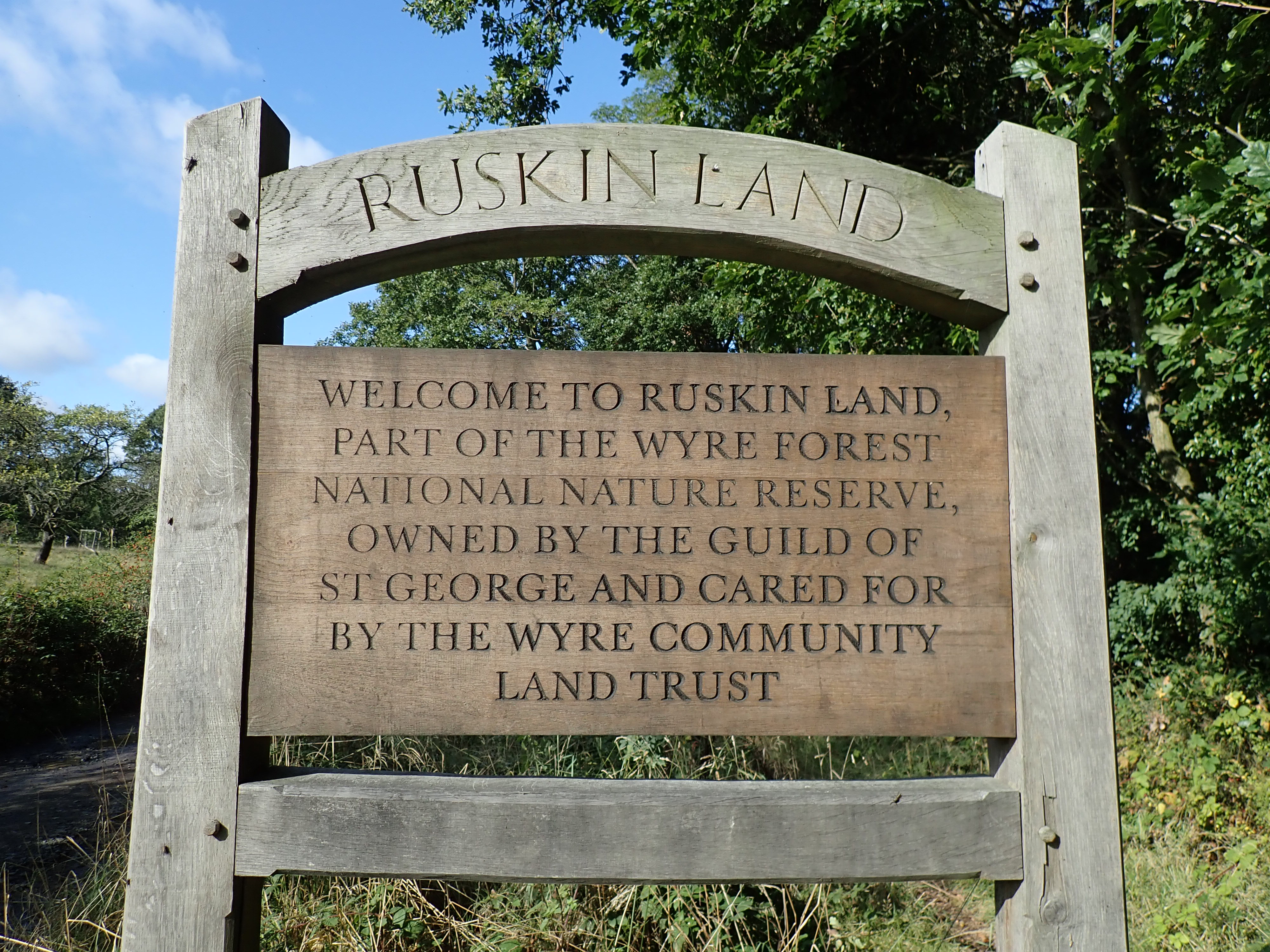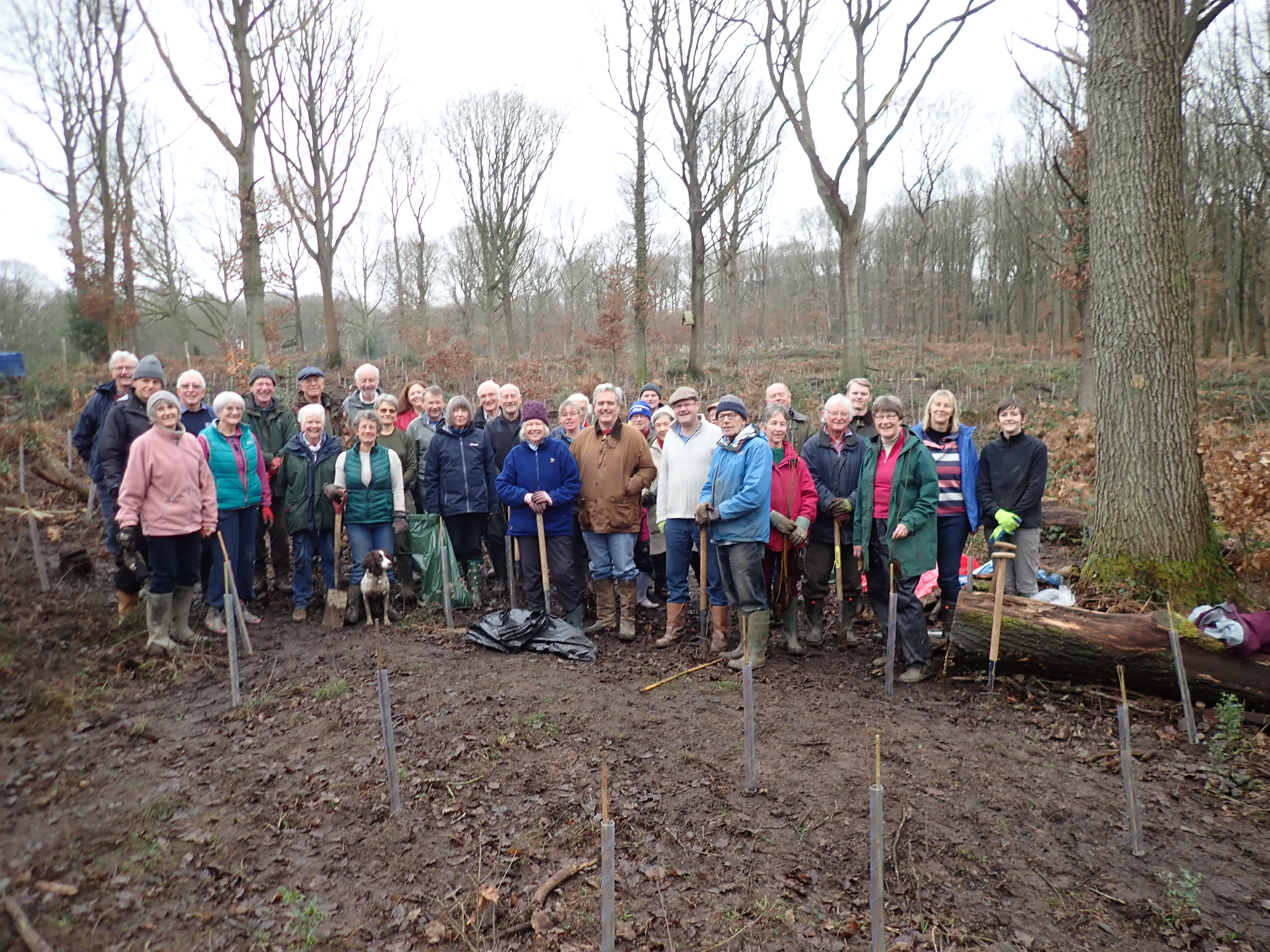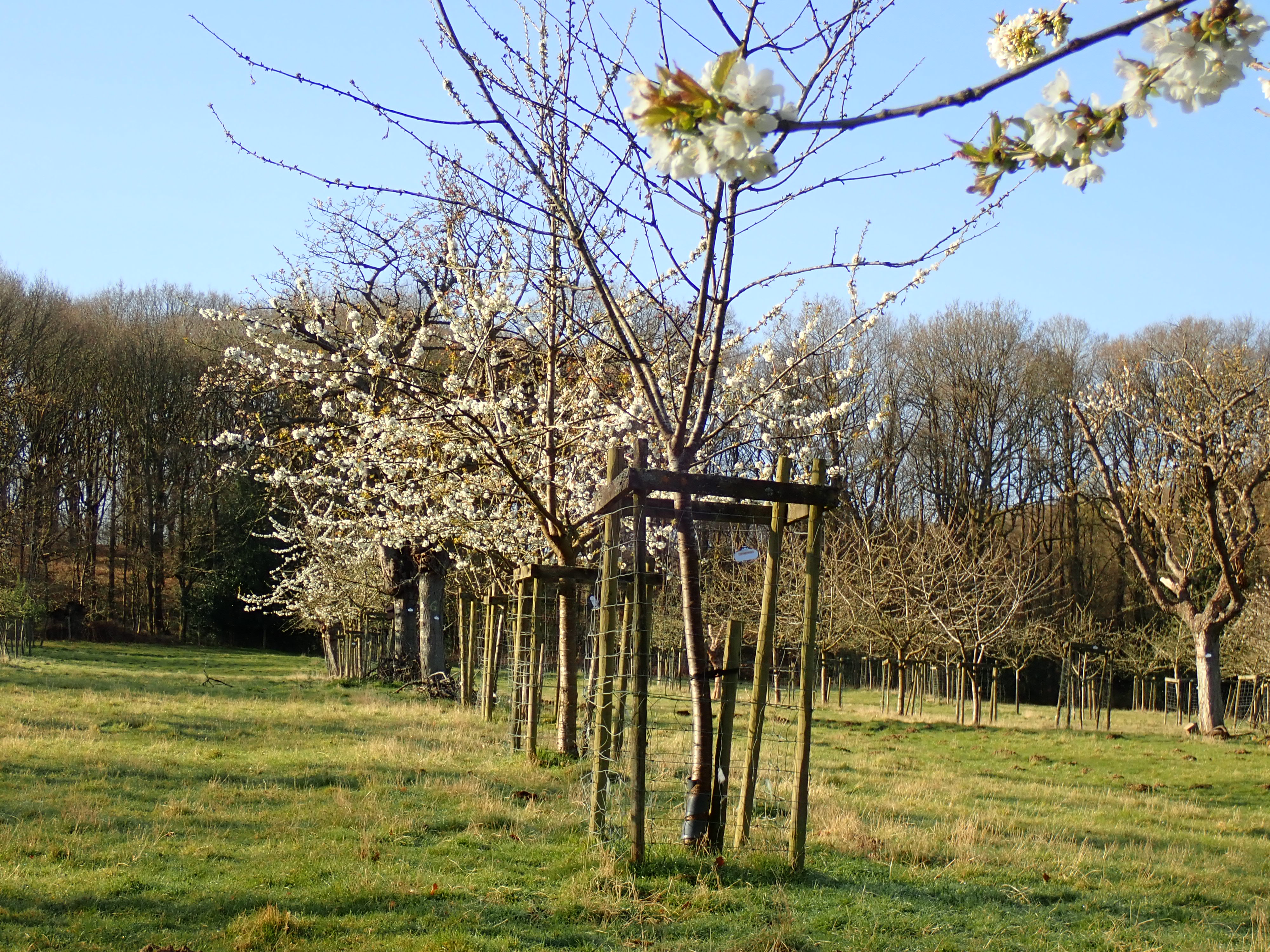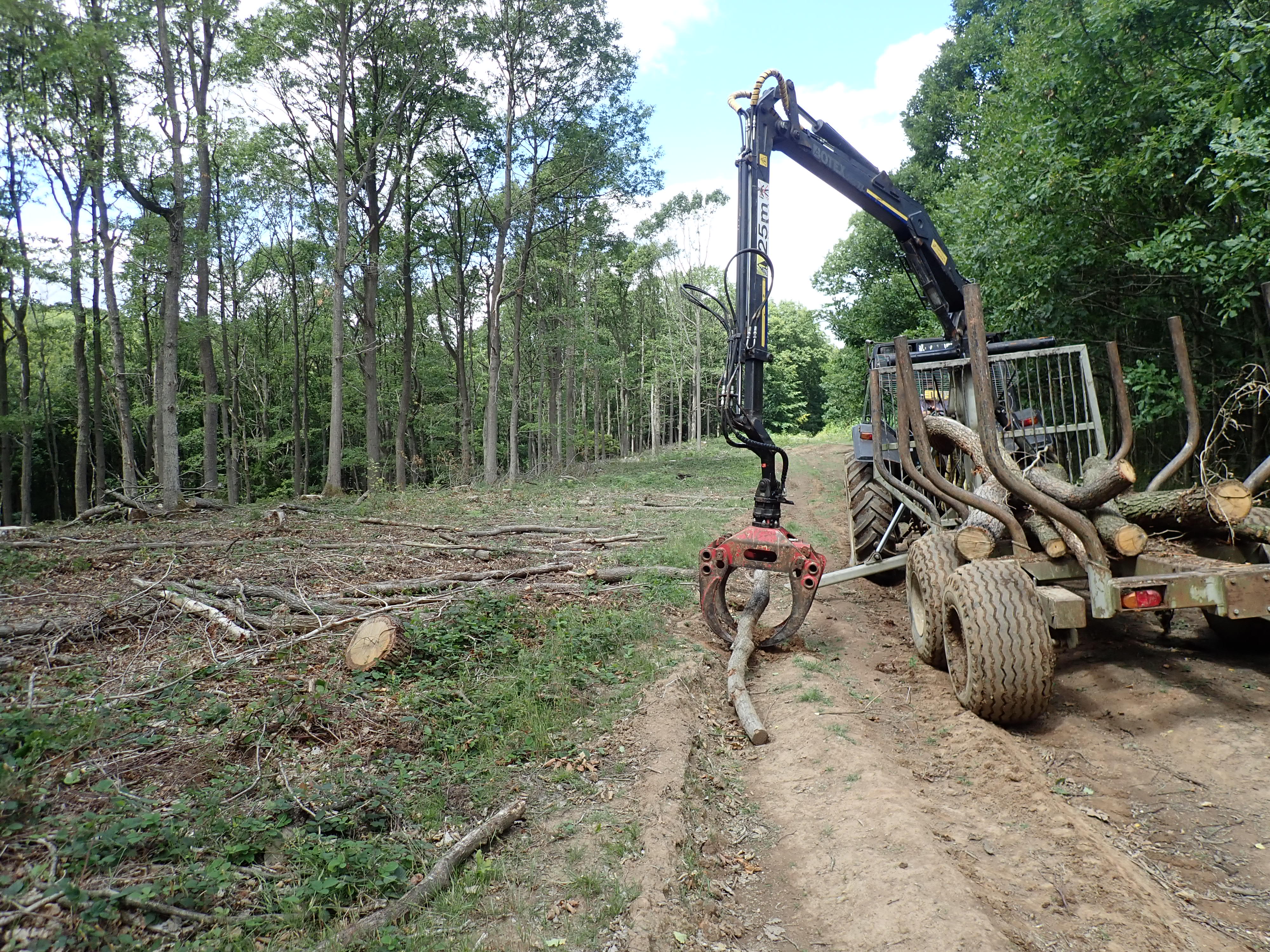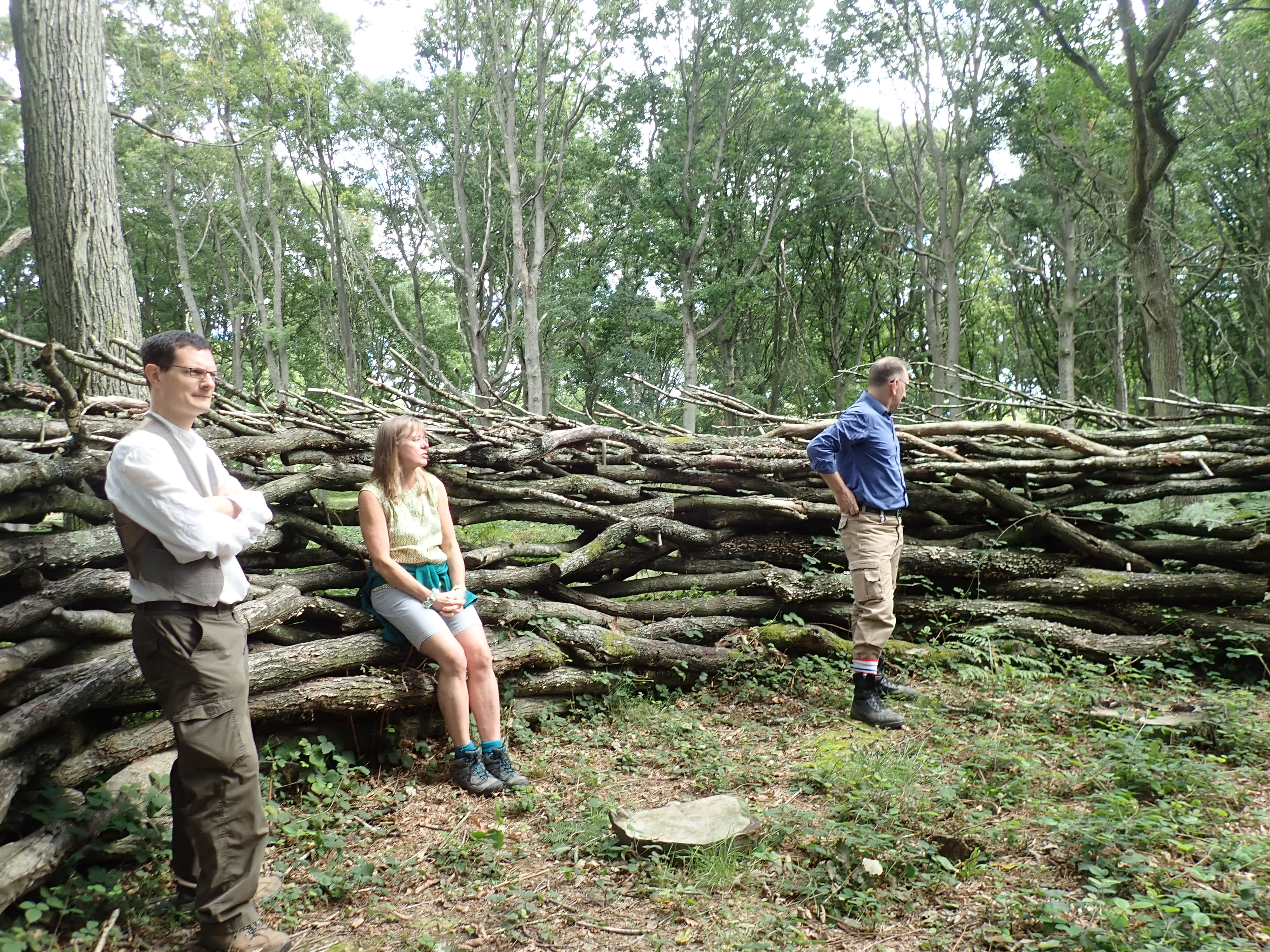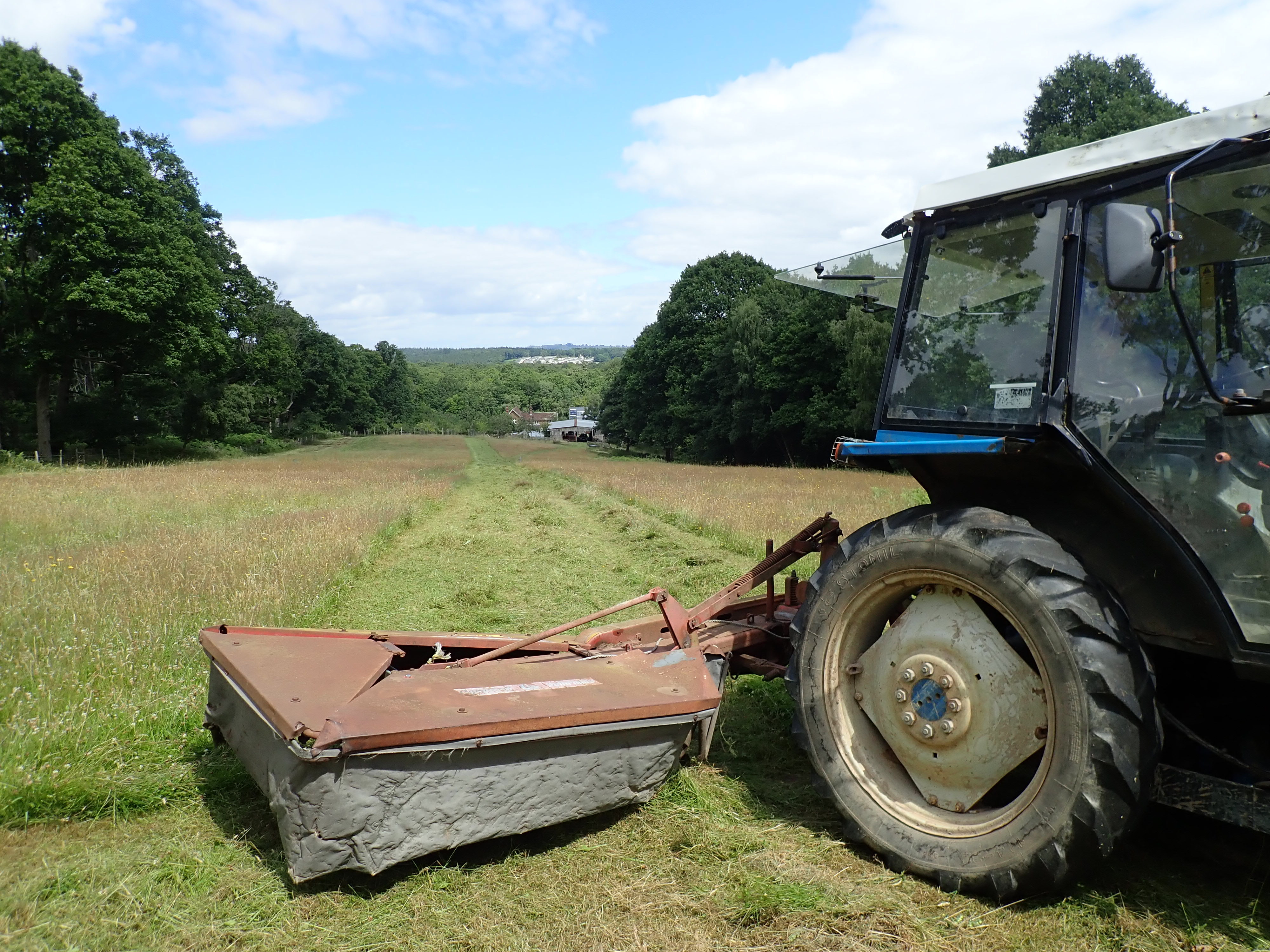 Guild director John Iles shares some of his thoughts on how things have been at Ruskin Land during this strange time of lock-down.
Summer 2020
We count ourselves extremely fortunate to live at Uncllys Farm and found plenty to interest and do during the lockdown. We missed seeing family and friends of course but seemed to spend much more time outside observing the wildlife and the changes day by day on the farm. Volunteering has had to stop and we have had to be very careful on our trips down into town for provisions.
We are delighted with the results from our meadow restoration project, which I wrote about for The Companion. The most obvious sign of success is the amount of yellow rattle and pig nut. We cut the meadow for hay in mid-July. It was excellent quality but, due to the drought, the yield was down by about 1/3rd. All our hay goes to a local woman who wants good quality hay for her pedigree horses.
We've had a few cherries from the orchard but each year we are always beaten to the fruit by the birds! The apples are doing well now with the rain but we are also seeing an infestation of ermine moth on some of the fruit trees. One of the delights of living in a National Nature Reserve! We will soon be picking and pressing this year's crop of apples to make glorious Ruskin Land apple juice.
We had at least two redstart nests around the farmhouse this spring and the air is full of birdsong. We had a mallard and her six chicks turn up on our pond!
Fellow Director Jenny Robbins is now involved at The Ruskin at Lancaster with the advisory group and is working with Sandra Kemp on the design and execution of a proposed garden around The Ruskin. It may be that some of our oak from here will be used in time for the project.
The Guild woods (Shelf Held Coppice)  are all looking better following three years of careful selective thinning. We have been able to open up more rides and back in January volunteers planted over 2,000 young trees, kindly donated by the Woodland Trust, within one of the fenced compartments. These will aid the diversity of species in the woods and provide a variety of food sources for woodland birds.
The Wyre Community Land Trust has had to adapt and change too. The woodland team has been stood down and Covid has had a further impact with Kate (volunteer coordinator) and Debbie (office manager) both being furloughed. Sally has been here each day looking after the cattle. Tim Selman has been working on a big fencing project for English Heritage at Boscobel House in Shropshire. Like many small businesses, cash flow is a huge challenge and we are all working hard to see how volunteering can start again. While many of the volunteers are over 70 and will have to follow shielding guidelines carefully, we know that many are really wanting to get going again and benefit from the company and outdoor activity.
School groups have started to visit again and we are hoping soon to offer woodland walks to small groups of people who are suffering the consequences of the lock down with their mental health. Lockdown has given us the time to rethink what we are doing and why and maybe refine and align more closely with the Guild's objectives.
We recently met with Profs Rob Mackenzie and John Holmes from Birmingham University to explore ways in which Ruskin Land can be used as a research base and resource. Prof Chris Baines, who chairs the Wyre Landscape Partnership also joined us. With funding from the Leverhulme Trust through the Forest Edge doctoral scholarship programme, we will be hosting a PhD student soon. The research topic is Forest Ecology in Fantasy Fiction – Mobilising the Imaginative Resources of Fantasy Fiction with Forests.
We are also excited about the potential for a partnership with Ruskin Mill Trust to use Ruskin Land as an educational base for young people with various learning challenges.
I have no doubt that Ruskin Land has seen many changes over the last 150 years since the Guild was established and that, as we adapt to the situation, both people and wildlife will flourish.
John Iles, September 2020.