Kevin Jackson - a tribute
May 25th 2021
Clive Wilmer and Howard Hull pay tribute to their friend, Companion Kevin Jackson, who died suddenly on May 10th 2021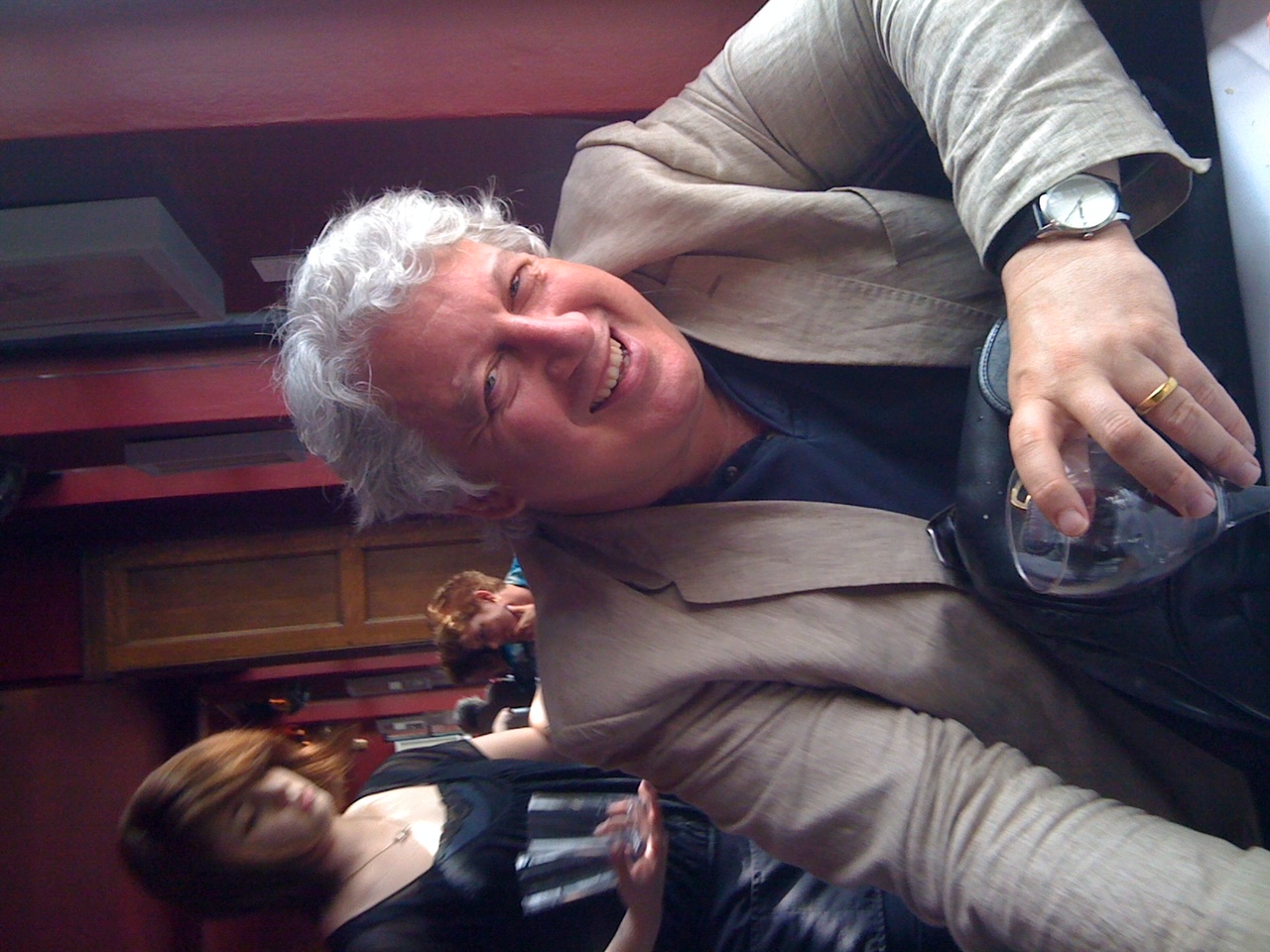 ---
Kevin Jackson (1955-2021)
Kevin Jackson (Companion, 2001) died suddenly and unexpectedly on May 10. He was 66.
To his friends – and he had a genius for friendship – Kevin was always The Moose. The nickname went back to his student days and it was easy to see why it had stuck. He was a big man, expansive and genial, with large capacities – for friendship and talk, food and drink, books and films. It sometimes seemed as if, possessing vast resources of knowledge and uncanny powers of recall, he could talk or write about anything.
He made his name as an arts journalist and broadcaster, working for The Independent in its early idealistic days as well as for radio and television – Kaleidoscope, The Saturday Review, Night Waves, Front Row – but by the mid-nineties he had tired of the superficiality that goes with turning out copy and attracting an audience, and so, for not much less than thirty years, he earned a meagre living writing books he never expected would sell in high numbers. The range of his subject matter is stunning: the language of cinema, great voyages, Lawrence of Arabia, vampires, Egyptian archaeology and, of course, the natural and cultural history of the moose. Among those that have meant most to me I'd like to name two: Humphrey Jennings (2004), the biography of another polymath, best-known as the visionary maker of documentary films about London during the war, and Constellation of Genius (2012), an alphabetical survey of 1922, the year in which Modernism took off.
And of course, there was another polymath he wrote about. The Worlds of John Ruskin (2009) is that improbable thing, a brief account of our first Master's complex life and achievement. Increasingly, this is the book one recommends to new readers of Ruskin. It is not only short, but lively, lucid and readable. It is also, thanks to collaboration with Stephen Wildman, then Director of the Ruskin Library at Lancaster, wonderfully well illustrated.
The Worlds of John Ruskin was not Kevin's only approach to the arch-polymath. Quite as important were the Ruskin comics, collected together as Bloke's Progress (2018), to which Howard Hull pays tribute elsewhere in this newsletter, and it is also worth reminding Companions of another A-Z – this one for your coat pocket – A Ruskin Alphabet (2000), which will tell you about everything from Art to Zoology, to say nothing of Etymology and Pubic hair.
I have tried to sum up a man who included multitudes. He has, as I should have known, eluded me. I already miss him more than I could have imagined. I also feel that, of course, he must be somewhere here among us still. As someone said on hearing of his death, 'He was a life force.'
Clive Wilmer
Kevin Jackson was a force of nature, a man with a huge heart, full of joy in life and kindness to others. He was deep thinking, endlessly inquisitive and laughed with the power of an army of souls. It made complete sense that when I talked to him about translating Ruskin's ideas into something like an adventure in a series of cartoons he immediately seized the idea and invented the concept of a Ruskin comic book, 'Bloke's Progress'. Kevin knew exactly how to bring Ruskin into the present by partnering him with a modern-day everyman, Darren Bloke. He also knew the comic genius we needed on board, Hunt Emerson. And so an amazing partnership was born. Kevin and Hunt, powering through Ruskin's ideas, far from dumbing them down, made glorious sunshine out of them. Kevin was a joy to work with for as long as my liver could stand the pace. For him working with others was always something to celebrate. He never once balked at having an idea questioned. If we reached an impasse in tackling a particular idea he would turn full circle and come at it from a completely different direction, always better. Throughout, Kevin gave of his time and affection for us and for what we were trying to do, freely. He was a good friend who lit up the times we worked together and whenever he re-appeared, red wine and new project in hand. The Ruskin world owes him a tremendous debt. Pick up a copy of 'Bloke's Progress' and share in his energy, humour and humanity.
Howard Hull