Ruskin's words appear on three new ethically-made T shirts & tote bags, profiting the Guild
September 3rd 2021
Ruskin quote T-shirts & tote bags, introduced by their designer Paul Boardman
---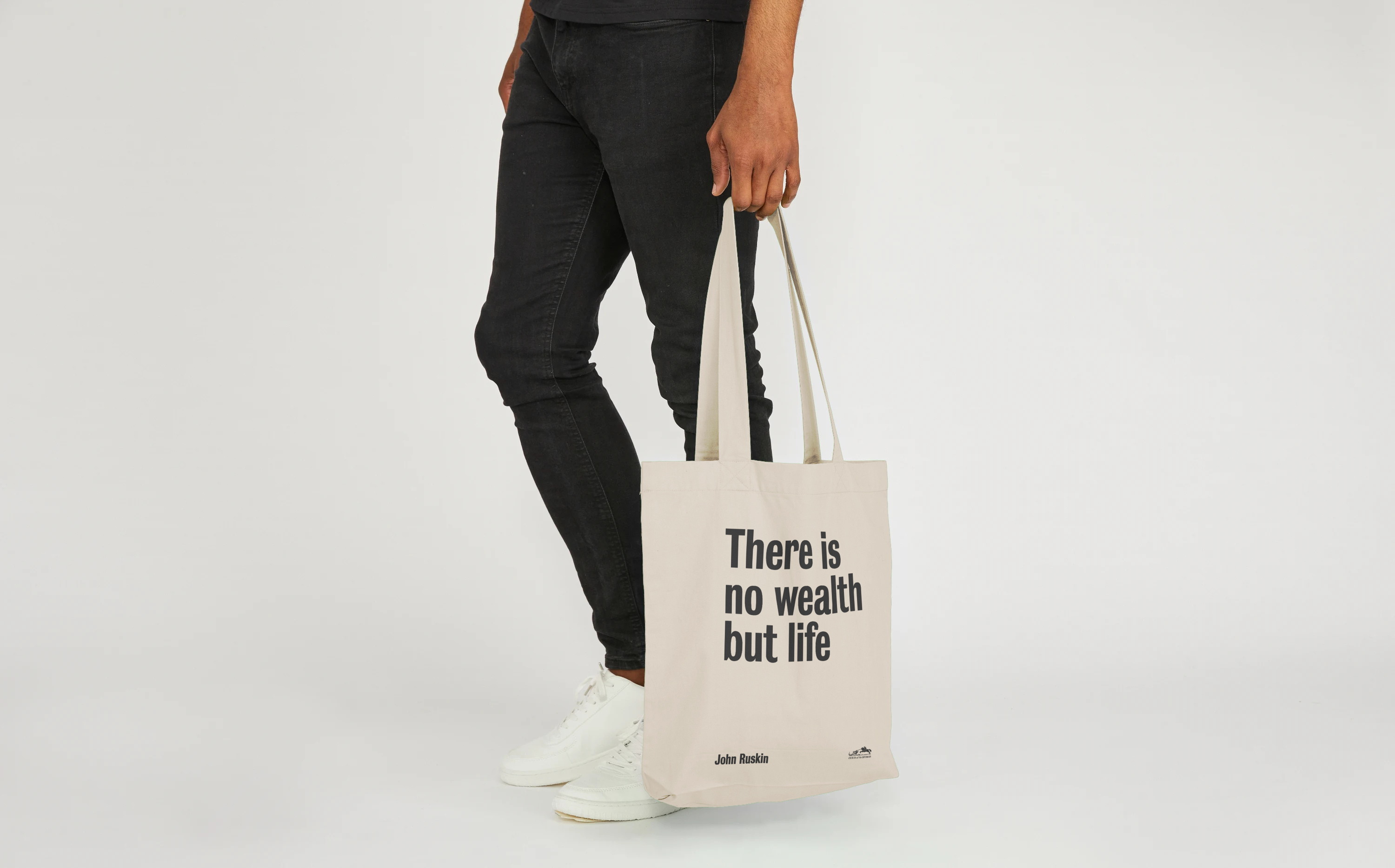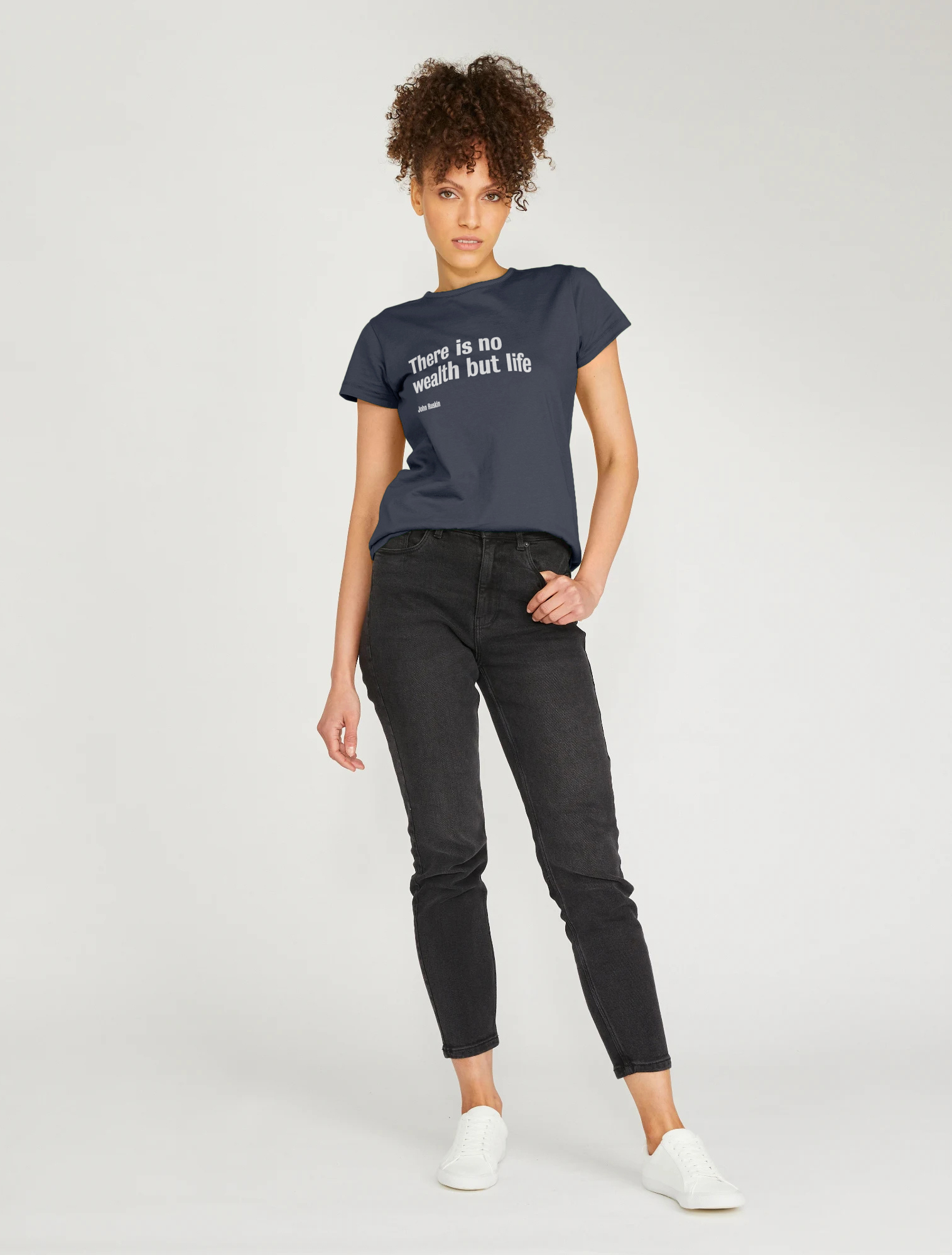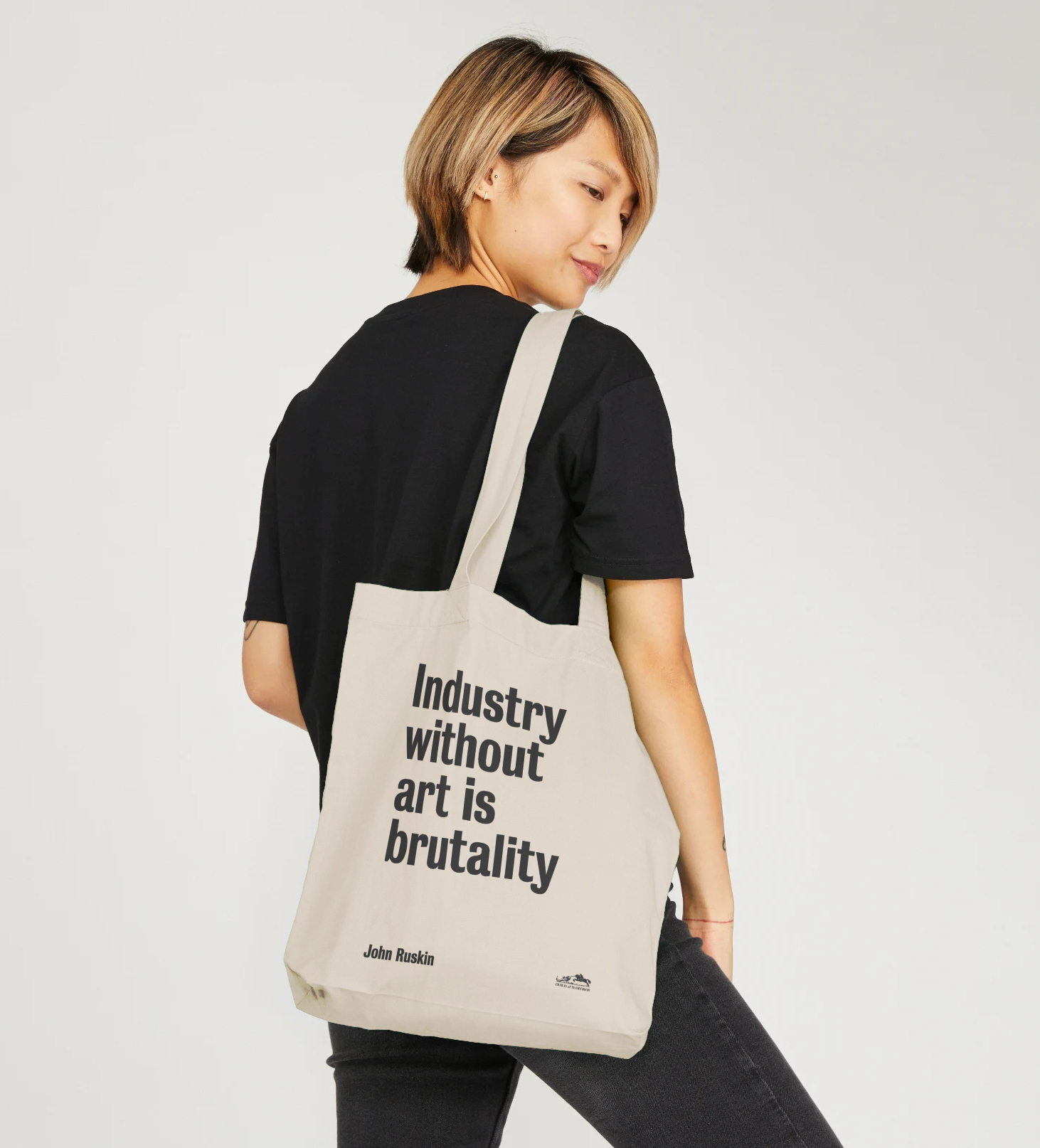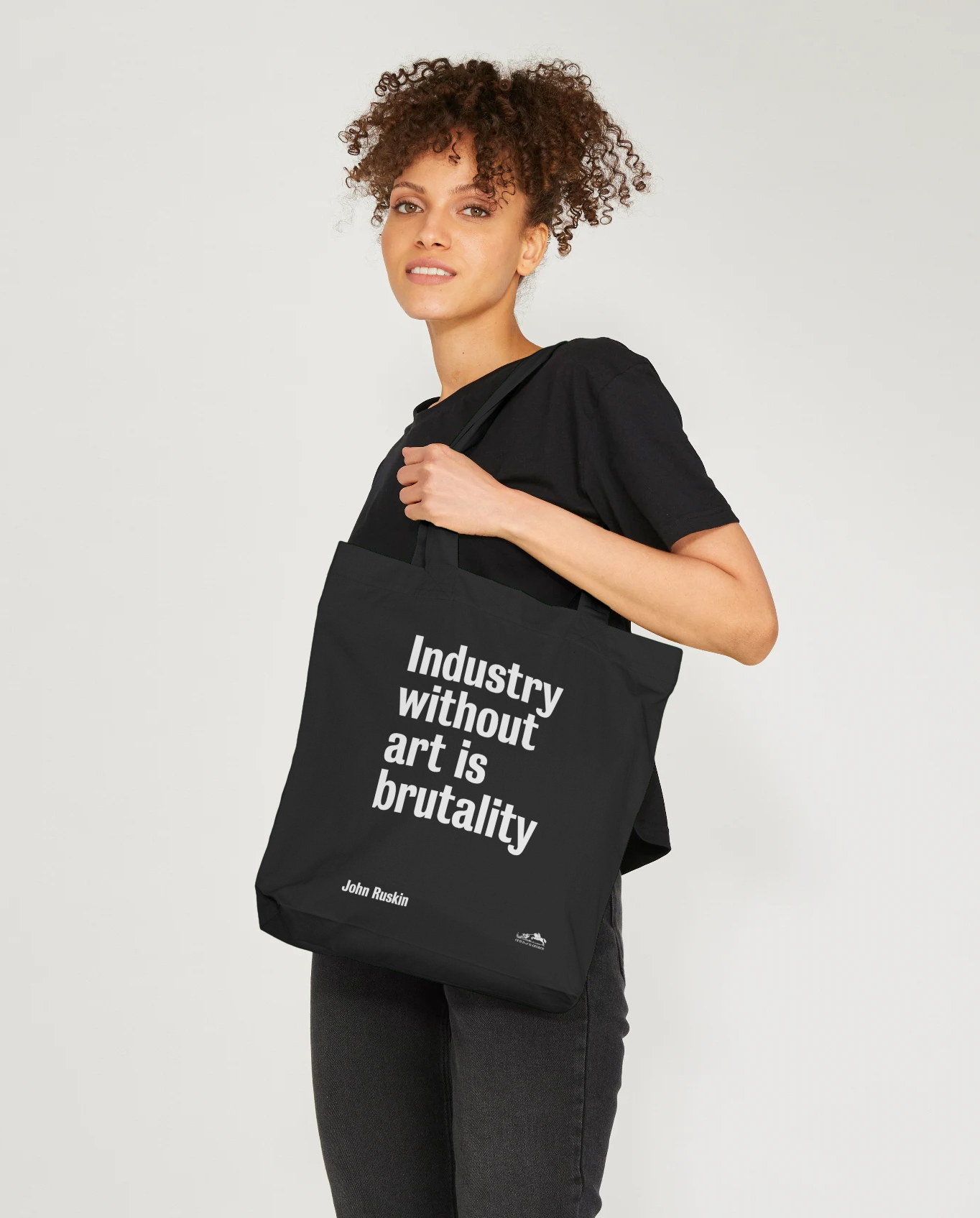 The Guild is very grateful to Sheffield-based designer Paul Boardman, who has designed three T shirts & tote bags, ethically made, that feature famous sayings of John Ruskin, and has generously offered the Guild 100% of the profits on the sale of these three designs; we are delighted that they feature the Guild's logo.
Paul explains the project here:
'One of my first designs for a t-shirt was the simple phrase 'citoyen du monde", meaning 'world citizen' in French. This is my design-response to Theresa May's claim that "If you believe you're a citizen of the world, you're a citizen of nowhere", which although partly a point about what words we use, was also to my mind a quite sinister point which sought to deny our common humanity. This made me think about selling some t-shirts where 100% of the profits would go to charities related to the t-shirt designs (for example, all profits from the sale of the  'citoyen du monde" design will go to the charity Care4Calais, a volunteer-run charity working with refugees in France and Belgium). It also made me think about other ideas for designs using simple phrases. Last year I was fortunate to design Ruth Nutter's excellent book '
Paradise is Here
', for the Guild. Through this, my growing awareness of the work of the Guild, together with my thoughts about t-shirt designs naturally led me to think about using the words of Ruskin, and in particular the phrase "There is no wealth but life", the importance of which was emphasised by Ruth in her book. It's a seemingly very simple phrase, but to my mind also one that states a deep truth about life that is all too easy to forget in a world full of material distractions. Although it may therefore seem almost contradictory to sell a 'product' with these words of Ruskin upon it, I feel the message is one that deserves to be seen and heard as widely as possible, and this hopefully overcomes the possible inherent contradiction. I can't imagine Ruskin being a fan of t-shirts as items of clothing (even organic eco-friendly ones), but I hope he would at least appreciate that his words still have relevance – in fact, perhaps more relevance now than ever.'
 BUY A RUSKIN T SHIRT AND BENEFIT THE GUILD, HERE.