Visitor responses to recent Guild Ruskin exhibitions
May 9th 2019
Two Guild exhibitions celebrating Ruskin, in London and Bewdley, have recently closed, and we have started to gather up comments left by visitors. It is fascinating - and heartening - to see how people have responded to Ruskin in these two very different contexts. A selection of the comments are shared below.
---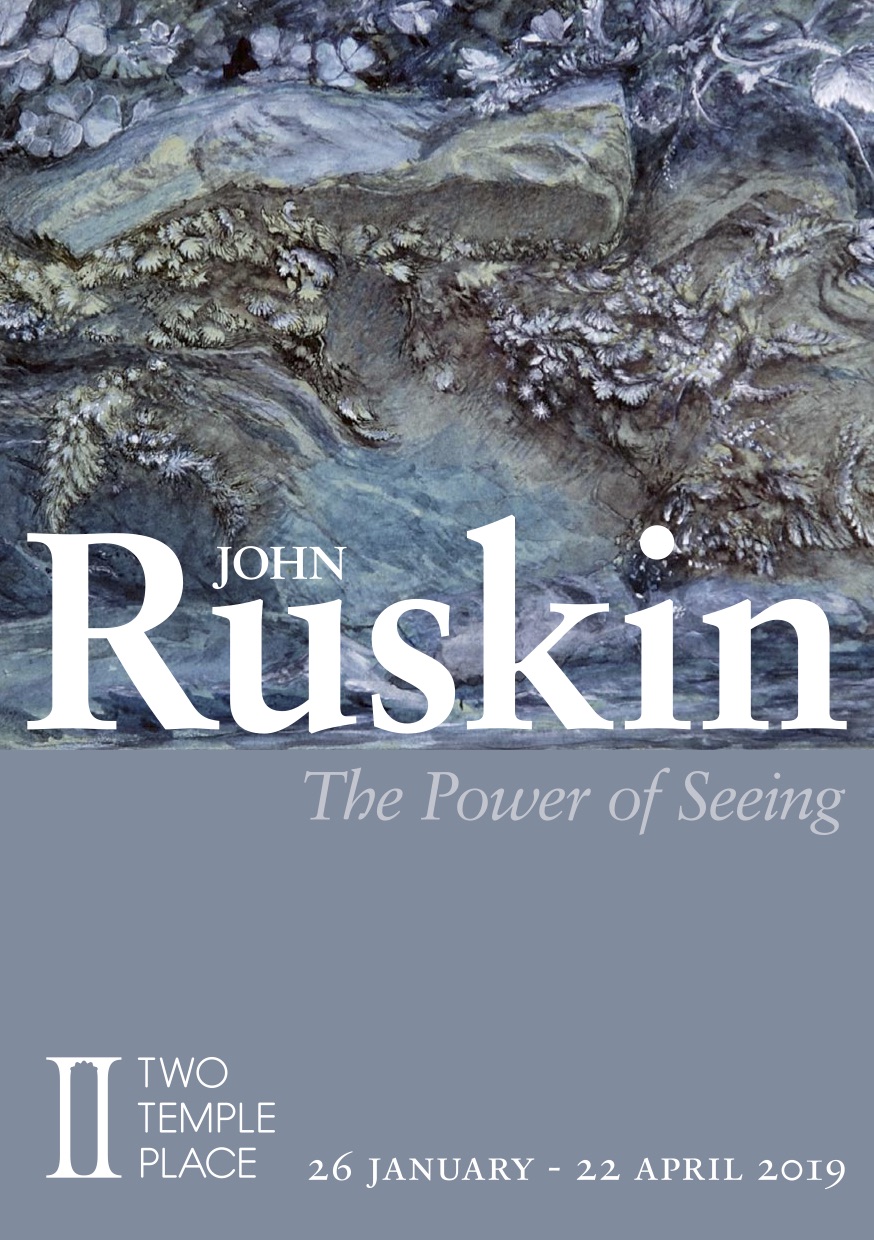 John Ruskin: The Power of Seeing. Two Temple Place, London
Has visiting The Power of Seeing influenced your perception of John Ruskin in any way? If so, how?
I saw him more as a character and a rebel force of his time.

It's made me more aware of the breadth of his interests – and talents.

Yes – his work is amazing and I will find out more about him. Fascinating!

He felt the same as I do about the destruction of and risk to historic buildings.
He had a passion for nature I didn't realise. I knew of him only by name as an art critic.'
Were there aspects you found particularly interesting or surprising about the John Ruskin: The Power of Seeing exhibition?
The quality of the exhibits from the Sheffield Museum.

I found Ruskin's work absolutely stunning. His collection is wonderful. Everyone should see it.
Loved it. I had no idea who he was beforehand. What a visionary. Brilliantly curated and an evocative reflection of the times.
Staggeringly good – the effect of light, detail, lectures and techniques.
Informative supporting text, without being overwhelmed with quantity.
Guest book comments:
Brilliant exhibition and very important themes and ideas which are now as relevant as ever.
I'm seeing more powerfully!
Free exhibition, affordable catalogue, marvellous building – what a find! Wonderful exhibition and a revelation for an environmentalist! (Me!)
We came for Ruskin for my daughter's GCSE art project on "Beauty"'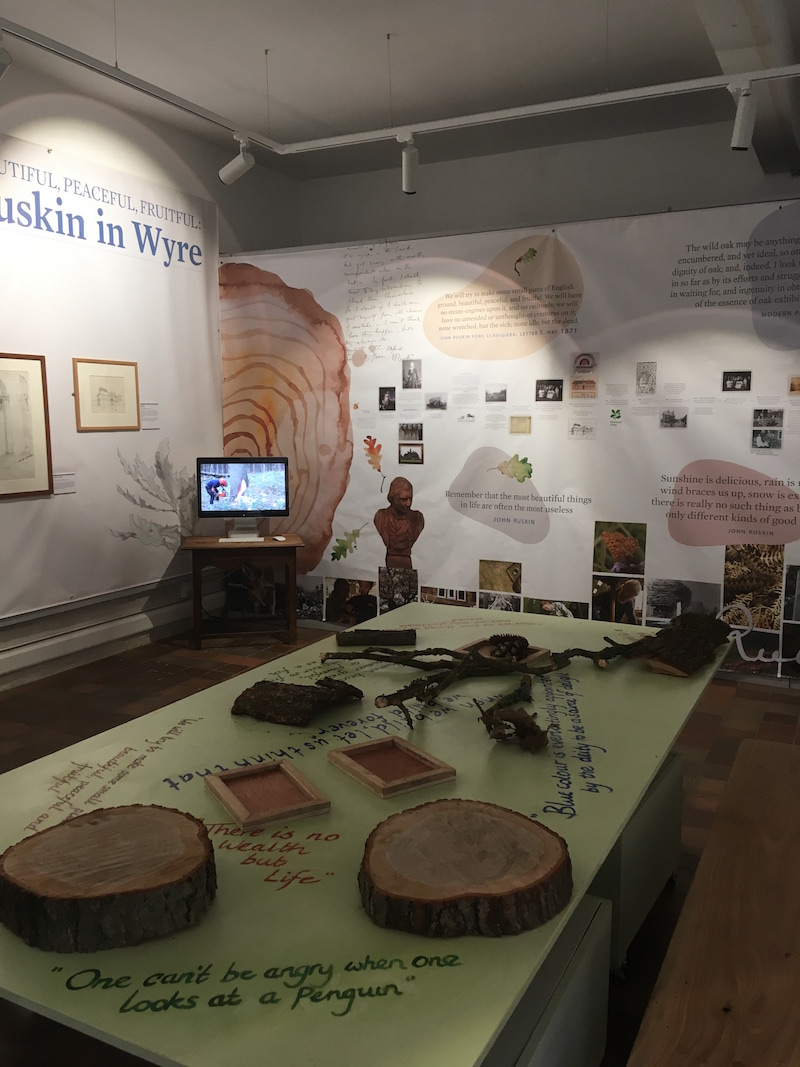 Beautiful, peaceful and fruitful: Ruskin in Wyre. Bewdley Museum, Bewdley, Worcestershire
From the visitor's book:
Stunning and really interesting.
What a delight to see Ruskin's values and vision taking so many forms so many years on. What an honour and privilege for Bewdley. A very big pat on the back to all those that make things happen.
A very beautiful & informative exhibition – excellent
Excellent exhibition really interesting. Lovely to talk about local history in action.
Very interesting film which answered a few questions for me, having seen two of the structures during a recent walk in Wyre Forest.
Very interesting to learn how much is going on Ruskin Land.
Expressions and natural products are inspiring of ownership, pride and a sense of calmness.
Very interesting exhibition and lovely talk with volunteer.
Thank you. We didn't know about Ruskin in Wyre.
Very interesting & informative about a wonderful visionary of a man that has left Bewdley with an amazing legacy to be enjoyed by all.
Great stuff – we need a Ruskin now in our consumerist age.
I never liked Ruskin, but I am starting to see him in a different light. A man of his time with messages to us all today. Join me in growing appreciation as a volunteer in the Wyre Forest. See you soon – good exhibition – thanks.
A lovely 'taster' exhibition which is having international interest thanks to the Ruskin anniversary year.
Great to see Ruskin remembered and celebrated.
Very interesting to see what has been done in Ruskin's name.
Visiting from Australia – lovely to learn about Ruskin & Wyre Forest. Have seen his house in Coniston – an amazing man. Keep up the good work.
Great display, friendly staff & fun activities for kids.
By St George am I glad I returned to enjoy exhibition
A very interesting exhibition & fascinating insight to Ruskin's connection with Wyre Forest
Very informative and interesting. The girls enjoyed the tenon joints.
Pleased to see such an interesting presentation of Ruskin in Wyre – raising awareness and community involvement.