On the Ruskin Museum at Meersbrook Park (1898-99)
On International Women's Day, let's read what one of Ruskin's most dedicated women admirers, the novelist, Isabella Fyvie Mayo, wrote about the Ruskin Collection.
Isabella Fyvie Mayo(1843-1914)
---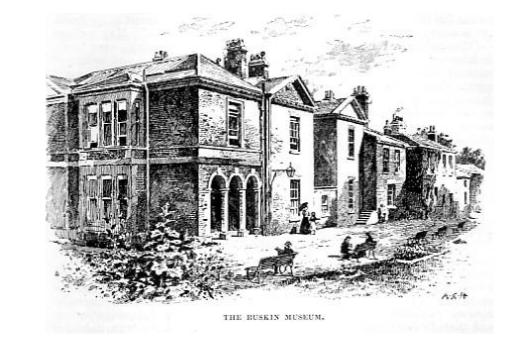 SHEFFIELD, YESTERDAY AND TODAY.
(From THE SUNDAY AT HOME, 1898-99.)
A two miles' journey through small streets with wooden shuttered parlour windows, or low rows of humble shops, brings us to the pleasantly - wooded and undulated Meersbrook Park, with the quaint buildings which house the "Ruskin Museum" which the St. George's Guild has loaned to Sheffield for twenty years from 1890.
This museum is intended as a type of the collections which Mr. Ruskin desires to see established throughout the country for studious culture of all that is noble in art and beautiful in nature. He considers that such local educational museums are necessary to train the people to appreciate the unique treasures of any worthy national collection.
As it is also his wise opinion that "a collection should never be increased to its own confusion," only a limited number of examples — especially of art objects — are on view at a time. The collection includes rare minerals, a collection of exquisite drawings in natural history, casts taken by Mr. Ruskin in Venice and Rouen, architectural studies, rare editions of classical literature, engravings after Turner, magnificent illuminated ancient manuscripts, and fine Greek and English coins.