Whitelands Ruskin Lecture 2017
May 12th 2017
'My three-corneredest of Chaplains': John Ruskin and the Revd John Pincher Faunthorpe.
Revd Canon Dr David Peacock OBE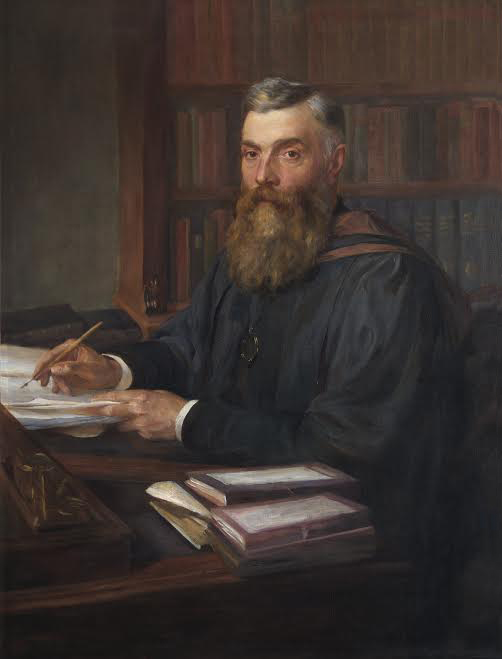 The Revd John Pincher Faunthorpe (1839-1924) was Principal of Whitelands College for a period of 33 years – 1874 to 1907. He struck up a relationship with John Ruskin, which resulted in the founding of the Whitelands May Day ceremonies. For a time, the two men were in regular correspondence. Ruskin commissioned Faunthorpe to assist him in a range of tasks, such as the reading and correcting of proofs, and the creation of an index to Fors Clavigera, Ruskin's Letters to the Workmen and Labourers of Great Britain.
The Whitelands Ruskin Lecture by David Peacock (himself a former Principal of Whitelands) will give an overview of Faunthorpe's origins, leading to his eventual appointment as Principal of Whitelands College. It will then go on to chart the development of the relationship between Ruskin and Faunthorpe over the period 1877 to 1887, which encompassed a significantly broader range of issues and interests than the establishment of the annual May Queen election alone.
David Peacock was Principal of Whitelands College from 1985 to 2000. During that time he took a keen interest in the Whitelands May Day festival and went on to research its origins and history for which he was awarded a PhD by the University of Lancaster. He is currently editing his thesis prior to publication towards the end of 2017.

David is a Companion of the Guild of St George and a former trustee of the Ruskin Foundation. He was Chair of the Friends of Ruskin's Brantwood from 2001 to 2012. An ordained Anglican priest, David is Canon Emeritus of Southwark Cathedral.

David was appointed OBE in 2016 in recognition of his contribution to the rehabilitation of offenders in the community.
A finger buffet will be served before and after the lecture.
Printed copies of the lecture will be available for purchase on the day and thereafter from our shop.
The May Day Ceremony will follow on Saturday, 13 May. Dr Rachel Dickinson will present the May Monarch and his or her attendants with a selection of Ruskin's books.
Images: the St Ursula window at Whitelands College, by Sir Edward Burne-Jones; and  Revd Canon Dr David Peacock OBE.