Announcing the next Master of the Guild of St George
April 23rd 2019
The Board of the Guild of St George is delighted to announce who has been chosen to become the 15th Master of the Guild, when the current Master, Clive Wilmer, stands down at the Guild's AGM in Sheffield on 16 November 2019.
---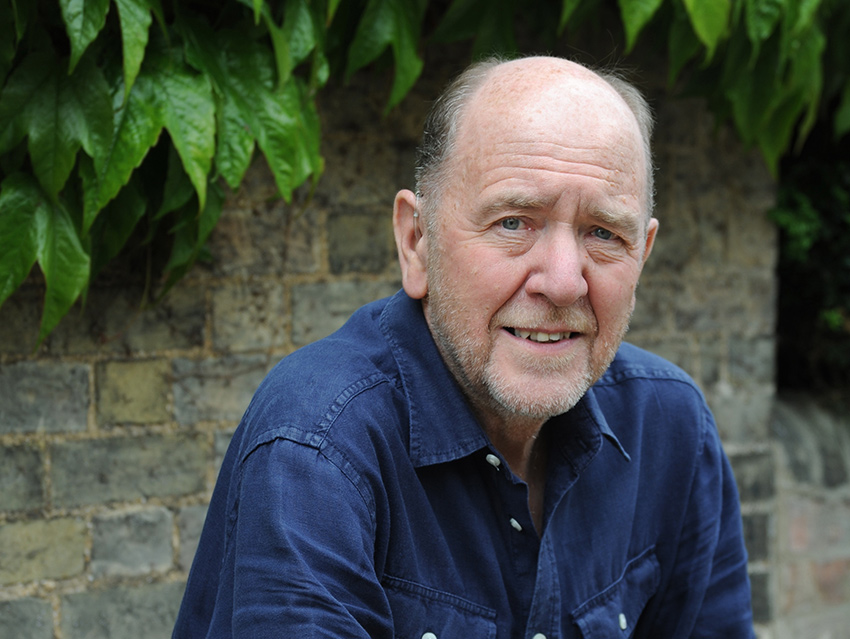 Dear Companions
         At the AGM in November 2017, I announced that I would be standing down as Master at this year's AGM, concluding my chosen term neatly at the end of the Ruskin bicentenary year. I am writing now to confirm that decision and to thank you all for your friendship and support throughout these ten years. To be Master of the Guild has been an enormous privilege. It has been without any exception the most exciting job of my life and, although it has had its challenging moments, I have always been borne up by the enthusiasm and encouragement of the Companionship, my colleagues on the Board and our exceptionally loyal and resourceful employees.
         I am especially happy to say that, at our Board meeting on 30 March the Board of Directors unanimously chose a single candidate, whose election as the fifteenth Master of the Guild of St George we will ask Companions to endorse at the AGM on 16 November 2019. I can now tell you that the Director chosen was Rachel Dickinson. Rachel has been very active in the Guild since she became a Director five years ago, so I imagine she is well known to most of you. She is an active Ruskin scholar, the editor of Ruskin's correspondence with Joan Severn and the author of several papers, especially on Ruskin's interest in textiles and dress. Canadian by birth, she has lived in Britain since she began her graduate work at Lancaster University 20 years ago. She is now Principal Lecturer in the Department of Interdisciplinary Studies at Manchester Metropolitan University and has been working for the Guild on our relationship with the city where she works. As a Director of the Guild, she has been especially responsible for our developing educational programme. Rachel is a vivacious public speaker who has already devoted a great deal of energy to the Guild. I can't think of anyone who would better represent our concerns and values to a twenty-first century public. 
Clive Wilmer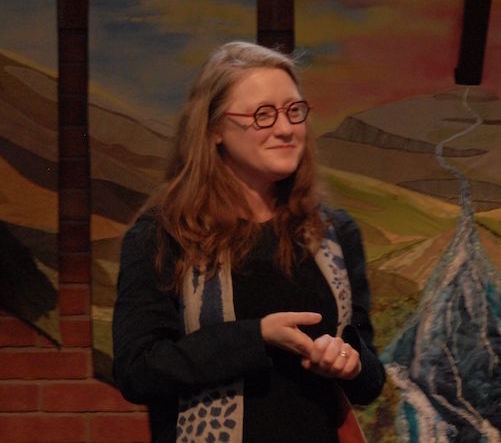 Dear Companions,
I am honoured and excited that the Board of Directors has chosen me to serve as the Guild's next Master, beginning in November this year. It has been my privilege to serve on the Board of Directors for five years and in that time I have been given invaluable preparation from the current Master Clive Wilmer and the other Directors, as well as from many of you.  With this knowledge and support, I am confident that we can continue to bring agency to what the Guild of St George is, how it can help engage a wider public with Ruskin's vision and values and how it fosters real improvement in Britain and beyond. 
The Guild of St George has also grown significantly in size and reach over the 10 years Clive has served as Master.  We now number almost 300 across 12 countries, alongside a growing number of partners and associates, and have become ever more committed to active engagement with our world, sharing Ruskin's ideas.  I am keen to carry on this good work and find ways to help each of us to fulfil Ruskin's ambitions.
Ruskin's idea of a 'little Society' or 'Order' made up of those 'who choose to help' him achieve his vision for a 'happier, wiser, and better' world first caught my attention while I was writing my PhD about Ruskin.  I can remember sitting in The Ruskin at Lancaster University, reading letters he wrote to female friends in the summer of 1869 and being intrigued as his initial plans for what would become the Guild of St George unfolded before me. I was hooked.  Inspired by Ruskin's suggestions for everyday craftsmanship to be lived by Companions, I took up dressmaking and learned to spin fibres alongside my academic pursuits.  And when Francis O'Gorman suggested I should apply to become a Companion in 2011, I was utterly delighted by the idea of formally joining the Guild and playing my part. 
It has been 150 years since Ruskin wrote those letters, sharing his initial vision for the Guild with women.  The very first Companions were women, and so I am especially mindful in this bicentenary year – amid the celebrations of Ruskin and the widening ripples of recognition of how compelling his message remains in the twenty-first century – that I am to become the first female Master.  This is a testament to the significant changes in the Guild under the leadership of Clive, and will, I trust, lead us on to many more achievements and firsts.
I am very much looking forward to working with you all to help inspire others through our collective vision for a happier, healthier and wiser world. 
Rachel Dickinson
---
Read more about Rachel here:
Dr Rachel Dickinson is Principal Lecturer in Interdisciplinary Studies/English at Manchester Metropolitan University, and Director for Education of Ruskin's Guild of St George.
Born in Canada, she moved to the UK in 1999 to doctoral work at Lancaster University (2005). This gave rise to an edited collection: John Ruskin's Correspondence with Joan Severn: Sense and Nonsense Letters (Legenda 2008). She has been interviewed about Ruskin for BBC Radio, and curated exhibitions: Journeys of a Lifetime: Ruskin's Continental Tours (2008 with Keith Hanley) and "Teaching Silkworms to Spin": John Ruskin and the Ethics of Textiles (2013) at The Ruskin, Lancaster University, as well as Ruskin's Manchester: 'Devil's Darkness' to Beacon City at Manchester Metropolitan University' Special Collections (20 May to 9 August, 2019). Her most recent publications have been on Ruskin and textiles in E-rea: Revue électronique d'études sur le monde Anglophone 16.1 (2018) and John Ruskin and Nineteenth-Century Education (edited by Valerie Purton, Anthem 2018). More broadly, her research interests relate to Ruskin's vision for sustainable living during the nineteenth century and how this can be reinterpreted for the twenty-first century in areas such as art, business management, crafts, education, ethical consumerism, museum curation, and even farming and land management.  She is co-ordinating the Festival of Ruskin in Manchester 2019, is a selection panel member for the John Ruskin Prize for Art 2019 and serves on editorial boards, including the Journal of Victorian Culture.
She is also a craftsperson. Inspired by Ruskin, she learned to spin yarn while working on her doctorate and this remains her main source of relaxation. Her textile-related expertise spans a lifetime, and a range of other crafts, including embroidery, knitting, dressmaking and bobbin lace (she made her own wedding veil). When time permits, she loves digging in her postage-stamp sized garden, growing herbs and other plants chosen to attract bees, birds and butterflies.
A passionate public speaker, she serves as a University Orator at Manchester Metropolitan University and has been an invited speaker, giving lectures on Ruskin in the UK, as well as Canada, France, Italy and the USA. In Ruskin's bicentenary year, she has been invited to give a number of lectures and talks, including at:
'Next Steps with Ruskin' at Bewdley on 16th March https://www.guildofstgeorge.org.uk/whats-on/guild-events-calendar/next-steps-with-ruskin
The Mary Frith Lecture at the Hallamshire Guild of Weavers, Spinners and Dyers, Sheffield on 11th May http://hallamshirewsd.org.uk/events/
'Why Craft Matters: A Symposium' at Harewood House, Leeds on 17th May https://harewood.org/whats-on/event/symposium/
'Goodness, Truth, and Beauty in the work of John Ruskin and his Contemporaries' at Anglia Ruskin University on 6th September https://nineteenthcenturystudiesanglia.wordpress.com/2019/03/29/cfp-goodness-truth-and-beauty-in-the-work-of-john-ruskin-and-his-contemporaries/
'John Ruskin: Nineteenth-Century Visionary, Twenty-first Century Inspiration' at the Huntington Library, San Marino California on 13-14 December https://www.huntington.org/conferences