New book examines the life and work of Ruskinian industrialist George Thomson
September 2nd 2021
The Ruskinian Industrialist: George Thomson of Huddersfield, by Stuart Eagles
---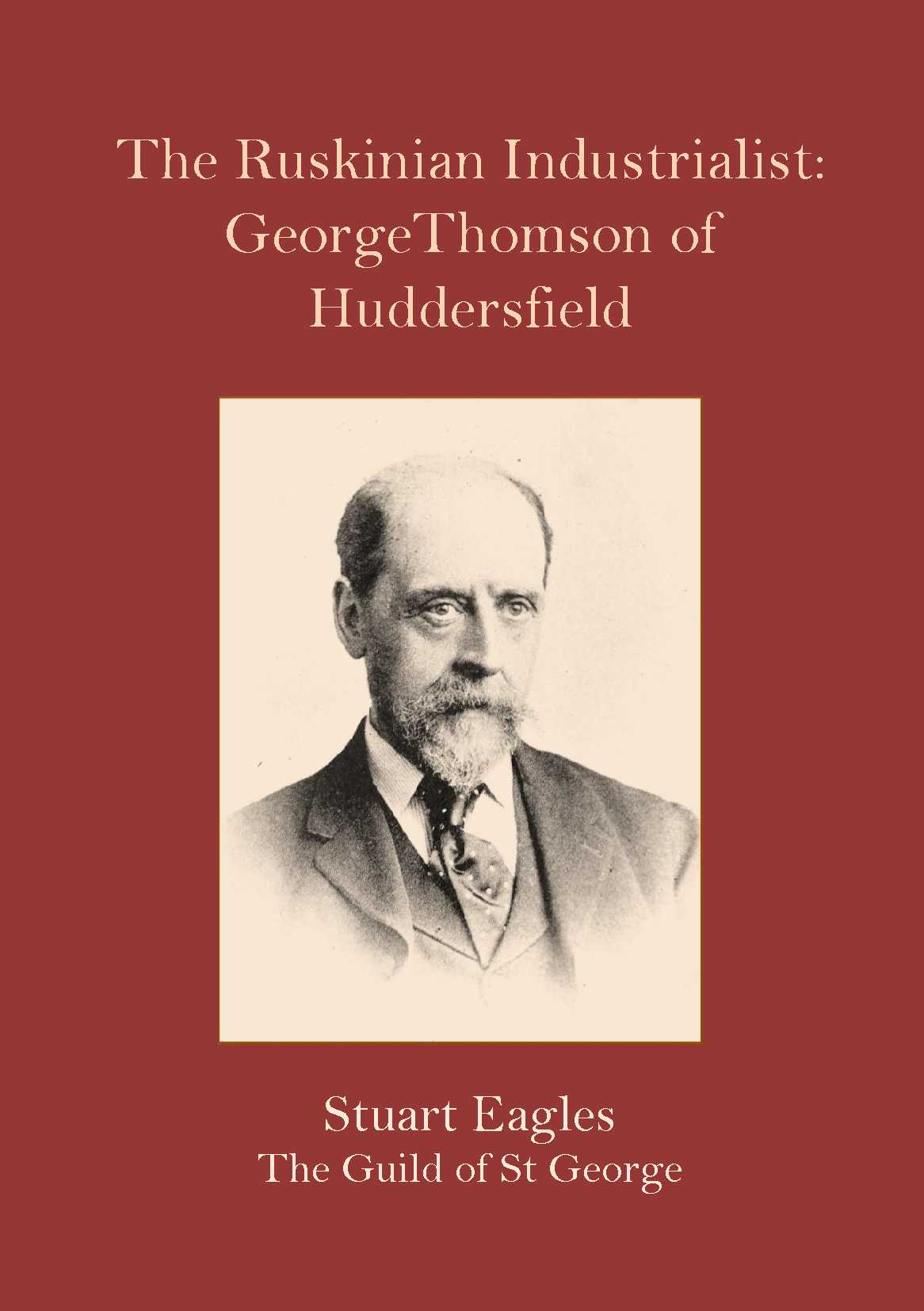 George Thomson (1842-1921) was one of the few men of business who attempted to put John Ruskin's ideas into practice. His courageous profit-sharing co-partnership experiment turned his father's commercial woollen mill in Huddersfield into a thriving supplier of high-quality goods to the co-operative movement. Driven by a Ruskinian sense of justice, he earned the loyalty of his workers by giving them a stake in the company, employing them on highly favourable terms and providing exemplary working conditions. As a distinguished local councillor who served as Huddersfield's Mayor, Thomson promoted many good causes, especially in education and the arts, and he was rewarded with the Freedom of the City. For nearly 40 years he helped guide Ruskin's Guild of St George, eventually serving as Master.
A century after Thomson's death, former Guild Secretary and independent scholar, Stuart Eagles, re-examines the life, work and legacy of this remarkable idealist and industrial pioneer. Stuart Eagles has written widely on Ruskin's legacies in Britain and around the world. His next book, John Ruskin's Sheffield, is due to be published in 2022. He is the author of a Ruskin blog at www.stuarteagles.co.uk/blog.
Buy the book here.
Watch Stuart introduce George Thomson in this short film here.