A celebration of walks by Companions
---
'For paths run through people as surely they run through places.' Robert Macfarlane
As we emerge from lockdown, at different paces around the world, we want to celebrate the universal human act of taking a walk (on legs, on wheels or with whatever movement your ability allows you). If you would like to share anything about any walks you do, there is a short form to fill in here, which will allow us to gather together news of Companions on the move anywhere in the world. If there are walks you'd welcome company on, please tell us so that we can share information with other Companions.
Maybe you take a regular walk on your own, in a familiar urban or rural environment; perhaps you take the occasional long adventurous walk with friends or a bigger group, in a place that's new to you. You might want to share a favourite place or view with friends or strangers, or catch the wonders of each season as the year passes. Or you're following in the footsteps of someone you admire or marching for a cause you espouse. Whatever the impulse – well-being, recovery, exercise, bird watching, view finding, remembrance, peace and quiet, adventure and risk, pilgrimage or promotion, historic interest or imagining your future, practical or entirely for fun, the regular rhythm of a commute or the liberation of a leisurely stroll, shopping or culture, discussion or silence, tree worship or geocaching, communion with nature or urban streets, Ruskin's The Elements of Drawing or The Stones of Venice in hand – we'd love you to share your walk  - in person or by sharing something about it - with others.
Walks of the imagination are also welcome. If for any reason, physical or otherwise, walking is not possible for you, then we'd love you to share walks of memory, or from fiction, or any virtual adventures that have taken you to meaningful places.
---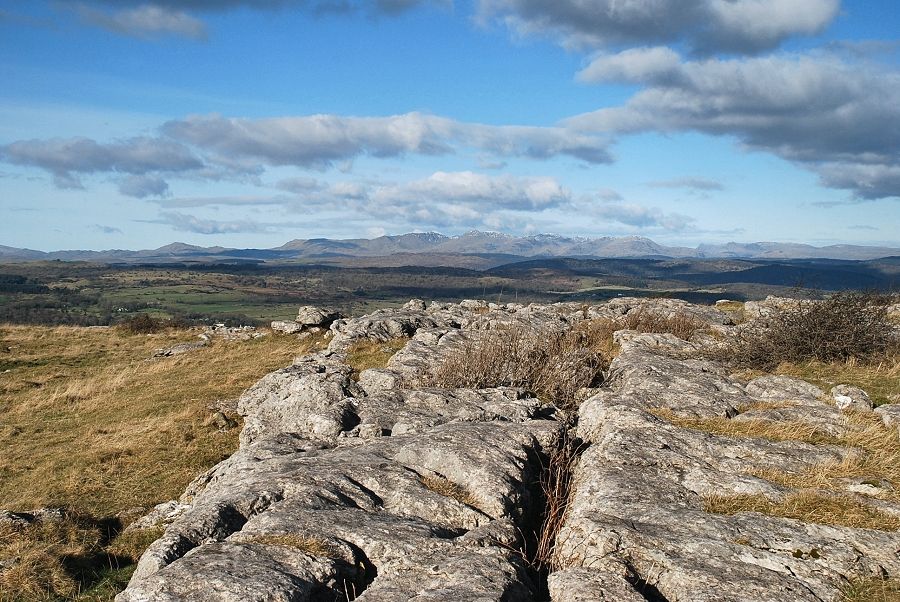 Hampsfell. Near Grange Over Sands, Cumbria.
Walk submitted by Ron Ward
Start / finish LA11 6DY.
Summit 220m. Grid ref: SD 399 793
3 miles approx.
What is the significance of the walk for you?
Environmental - limestone geology / flora / fauna. Ruskinian - view of Coniston Fells (and many other Lake District Fells).
360' view from top of Hampsfell - Lake District fells and Cartmel to north, North Yorkshire hills to east (Howgills, Ingleborough), North Lancashire hills, Morecambe Bay.
Walkers refuge on top ('The Hospice').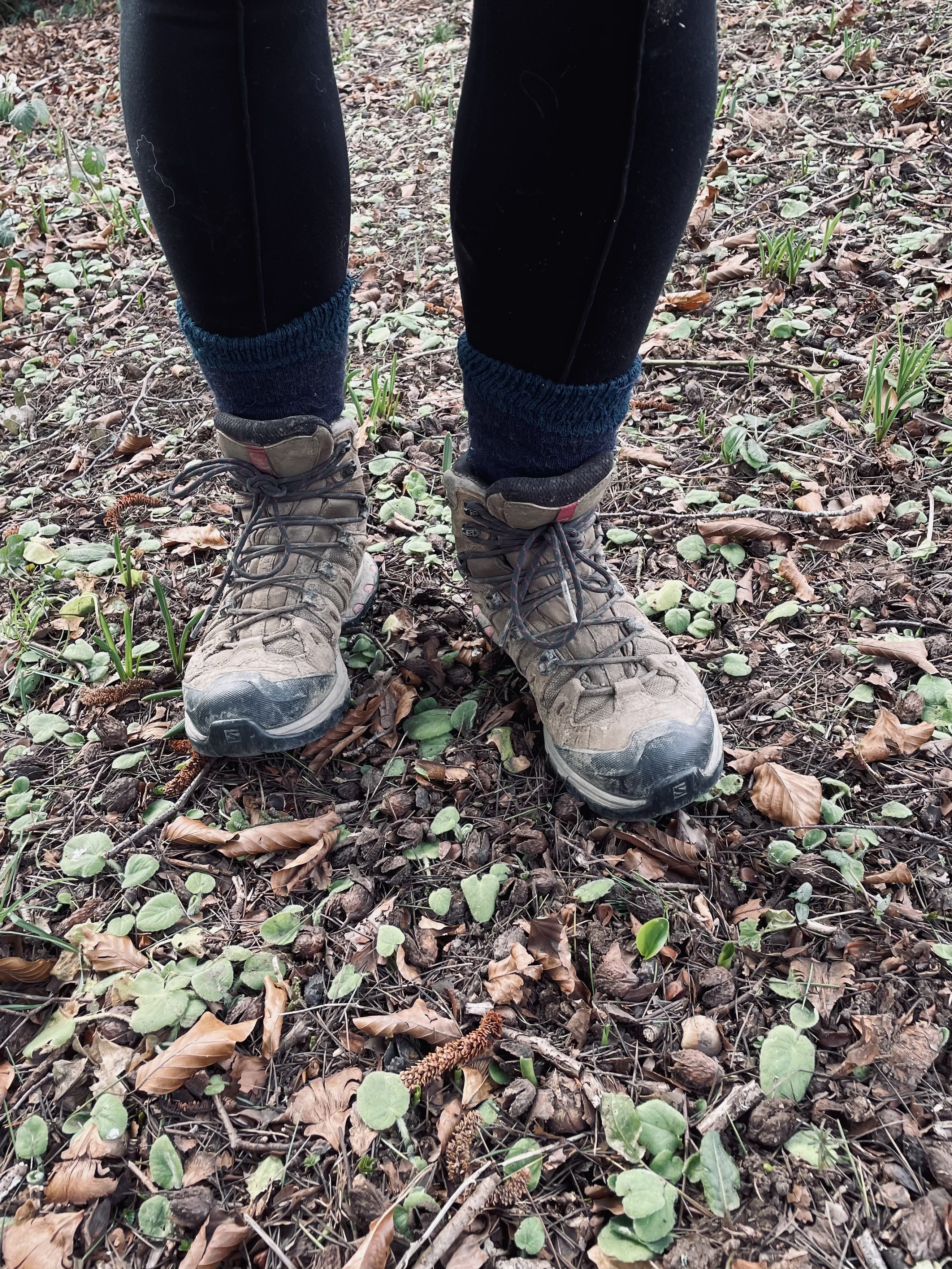 Ruskin Land, in the heart of the Wyre Forest, Worcestershire.
Walk submitted by Jenny Robbins
3 or 4 miles depending on the route taken.
Walking in Ruskin Land is a delight in every seasons. I often have random encounters with friends and acquaintances as I walk. Lockdown has created the opportunity to introduce local people to this special place which tucked away from the main visitor centre for the Wyre Forest.
I am always happy to hear from people who would like to explore Ruskin Land and any walk can be tailored to suit the participants, and by arrangement, there are also possibilities for those less mobile. Do get in touch jennymrobbins@hotmail.com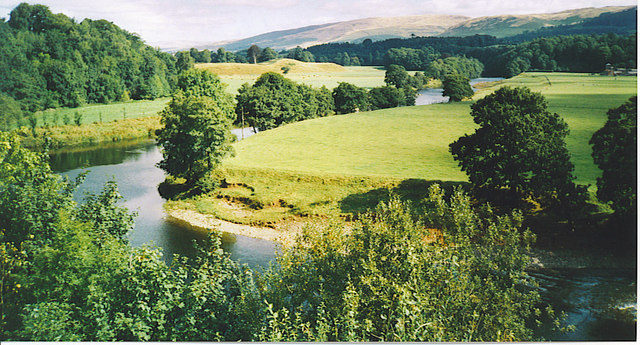 Kirkby Lonsdale, Cumbria. Ruskin's View.
Walk submitted by Ron Ward
Option 1. 1.5 miles approx. Ruskin's View plus St Mary's Church.
Option 2. 2.5 miles approx. As above plus Radical Steps and Devil's Bridge.
Why do these walks? 
Walking in Ruskin's footsteps (and those of Wordsworth & Turner), contact with history and contact with nature.
1. Ruskin - ref. Fors Clavigera: vol.V. letter 52 (April 1875) recalling his visit on 22.1.1875. 'I do not know in all my own country, still less in France or Italy, a place more naturally divine...'
2. Turner - 'The Lune Valley from Kirkby Lonsdale Churchyard ' pencil sketch 1816 (Tate), watercolour c.1818 (Private Collection).
3. Wordsworth - 'Guide to the Lakes' 1810.
4. St Mary's Church - oldest part Norman.
5. Market 'Cross' - 1905, octagonal, gothic style. Market Charter 1227.
6. Radical Steps. 1819. 86 steps! Build a political radical.
7. Devil's Bridge. 12th / 13th century.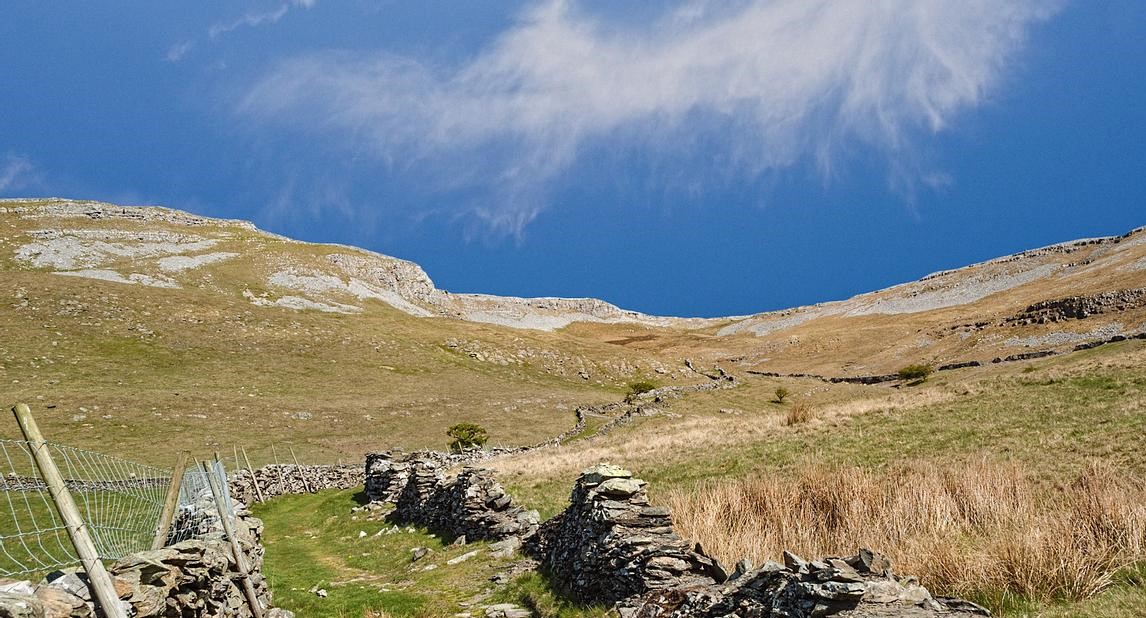 On the slopes of Ingleborough, North Yorkshire Dales National Park.
Submitted by Ron Ward
Start / finish Austwick, North Yorkshire LA2 8BY. Grid ref: SD 767684 Parking roadside (free) near The Traddock Hotel. Moderately strenuous. Weatherproof / windproof hiking attire, hiking boots, map, compass, provisions all essential.
Why this walk?
Ruskin: - Fors Letter No.1 'Looking down from Ingleborough'.
Environmental / geology: limestone pavements, limestone flora, glacial erratics.
Social: hill farming (sheep) - ancient green lanes, drystone walls, clapper bridges, sheep dubb (Austwick Beck).
Fantastic views of Pen-y-Ghent & Ingleborough.
The Walking Artist Network put together this lovely compendium of sayings about the joys of walking.
The road offered a journey into the unknown that could end up allowing us to discover who we were. John Brinckerhoff Jackson
We are adept, if occasionally embarrassed, at saying what we make of places; but we are far less good at saying what places make of us.
Robert Macfarlane
An absolutely new prospect is a great happiness, and I can still get this any afternoon. Two of three hours walking will carry me to a strange a country as i expect ever to see.
Henry David Thoreau
Live with intention. Walk to the edge. Listen hard. Practice wellness. Play with abandon. Laugh. Choose with no regret. Appreciate your friends. Continue to learn. Do what you love. Live as if this is all there is. Mary Anne Radmacher,
Home is everything you can walk to. Jerry Spinelli
But the beauty is in the walking -- we are betrayed by destinations. Gwyn Thomas
Walking . . . is how the body measures itself against the earth. Rebecca Solnit
Many people nowadays live in a series of interiors...disconnected from each other. On foot everything stays connected, for while walking one occupies the spaces between those interiors in the same way one occupies those interiors. One lives in the whole world rather than in interiors built up against it. Rebecca Solnit
If I could not walk far and fast, I think I should just explode and perish. Charles Dickens
I would walk along the quays when I had finished work or when I was trying to think something out. It was easier to think if I was walking and doing something or seeing people doing something that they understood. Ernest Hemingway
I have walked myself into my best thoughts and I know of no thought so burdensome that one cannot walk away from it. Soren Kierkegaard,
If I am walking with two other men, each of them will serve as my teacher. I will pick out the good points of the one and imitate them, and the bad points of the other and correct them in myself. Confucius
As people are walking all the time, in the same spot, a path appears. John Locke
Beauty surrounds us, but usually we need to be walking in a garden to know it. Rumi
Walking is the best possible exercise. Habituate yourself to walk very far. Thomas Jefferson
All truly great thoughts are conceived by walking. Friedrich Nietzsche
Walking is man's best medicine. Hippocrates
There's something about the rhythm of walking, how, after about an hour and a half, the mind and body can't help going in sync. Bjork
My father considered a walk among the mountains as the equivalent of churchgoing. Aldous Huxley
Before supper take a little walk, after supper do the same. Erasmus
I can only meditate when I am walking. When I stop, I cease to think; my mind works only with my legs.
Jean Jacques Rousseau
The longest journey begins with a single step. Lao Tsu
The sum of the whole is this: walk and be happy, walk and be healthy. Charles Dickens
All truly great thoughts are conceived by walking. Friedrich Nietzsche
I have become direction. Stanley Brouwn
Walking is not simply therapeutic for oneself but it is a poetic activity that can cure the world of its ill. Bruce Chatwin
An active line on a walk moving freely, without goal. A walk for a walk's sake. Paul Klee
A walk can exist like an invisible object in a complex world. Hamish Fulton
I have two doctors, my left leg and my right... I know that I shall have only to call in my two doctors and I shall be well again. George Macaulay Trevelyan
I have walked myself into my best thoughts, and I know of no thought so burdensome that one cannot walk away from it. Soren Kierkegaard
I've been through every diet under the sun, and I can tell you that getting up, getting out, and walking is always the first goal. Oprah Winfrey
Me thinks that the moment my legs begin to move, my thoughts begin to flow. Henry David Thoreau
In every walk with nature, one receives far more than he seeks. John Muir
It is not talking but walking that will bring us to heaven. Mathew Henry Welsh
If you are seeking creative ideas, go out walking. Raymond Inmon
Meandering leads to perfection. Lao Tzu
Happy is the man who has acquired the love of walking for its own sake! W.J. Holland
Walking is the exact balance between spirit and humility. Gary Snyder
Nothing like a night time stroll to give you ideas. J.K. Rowling
The best remedy for a short temper is a long walk. Jacqueline Schiff
It is good to collect things; it is better to take walks. Anatole France
Walking is good for solving problems - it's like the feet are little psychiatrists. Pepper Giardino
A vigorous five-mile walk will do more good for an unhappy but otherwise healthy adult than all the medicine and psychology in the world. Paul Dudley
My grandmother started walking five miles a day when she was sixty. She's ninety-three today and we don't know where the hell she is. Ellen DeGeneres
If you've ever stood, in the early hours of the morning, and watched a city fill with snow, you will know that the first walker changes everything. Walking disrupts space. Suddenly the landscape has a person in it. Or two. Or a multitude. How and where and with whom we walk...makes a difference. Wrights & Sights
I can't remember how I found my way through so many yards. It was evening and I'd become lost in an unfamiliar neighbourhood. I walked in one direction up boulevards that had wall after wall and when I could see no end to them I walked back down in the opposite direction as far as some square or other. There I began to walk along one street and passed other streets that I'd never seen before, and still more of them. SomeAmes electric trams with their lights too bright raced up raced past amid a harsh clanging of bells. But their destination signs carried names I didn't know. I didn't know what city I was in or whether I lived hereabouts, or what I had to do so that I wouldn't have to do any more walking. Rainer Maria Rilke
The body and mind can work together, so that thinking becomes almost a physical, rhythmic act" and "each walk moves through space like a thread through fabric, sewing it together into a continuous experience. Rebecca Solnit
Early one morning, any morning, we can set out, with the least possible baggage, and discover the world. Thomas Clark
More about the Walking Artist Network here.