Catriona Lister
How would you define yourself?
Managing Director, Enormous Art Ltd and The Great Sheffield Art Show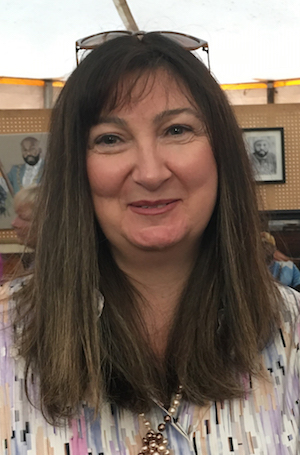 Please describe yourself and your areas of interest.
I am a fine Art Publisher who has worked with Museums and Art Galleries for 30 years.I am the Organiser of The Great Sheffield Art Show at the Millennium Gallery that is a platform for Amateur artists to exhibit alongside Professionals. This is the largest open art event in the North.
Why did you become a Companion of the Guild?
I supply prints and giftware for Ruskin Exhibitions at Art Galleries and working with his paintings and quotes prompted me to become a companion.
Web link: www.enormousart.com; www.greatsheffieldartshow.co.uk